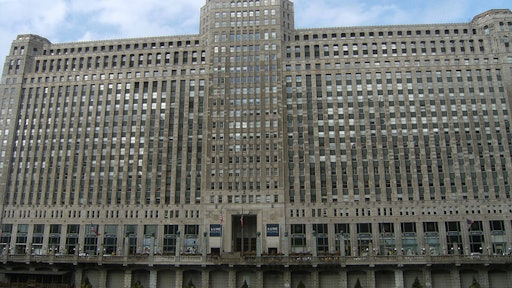 Chicago Architecture Today
After transforming Chicago's Merchandise Mart into a top destination for technology firms and big headquarters relocations, the owner of the River North behemoth is turning its attention to an obscure property it owns: a surface parking lot where it wants to build an apartment tower.
The Chicago Tribune reports that Vornado Realty Trust is ramping up plans for the site it owns across the Chicago River from the Mart. Under current zoning, Vornado could build a tower of 30-plus stories, with more than 200 apartments.
New York-based Vornado's efforts to kick-start the development come almost two decades after the real estate investment trust bought the property as part of its 1998 acquisition of the 4.2 million-square-foot Merchandise Mart.
Chicago's apartment boom will complete 12,500 new apartment units downtown in 2017, 2018 and 2019, according to Chicago-based consultant Appraisal Research Counselors. That would be a three-year record for apartment construction downtown.
"We're seeing record numbers of apartment deliveries, but we're also seeing record absorption," said Gail Lissner, a vice president at Appraisal Research Counselors. "Leasing numbers are very strong for new product."