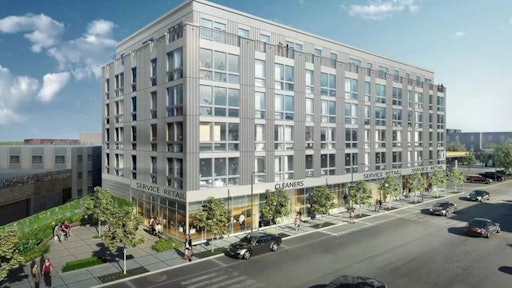 Studio 222
Chicago's feverish real estate development is expected to make it difficult for low- and moderate-income people to afford housing on the Near North and Near West sides and along the Milwaukee Corridor. Mayor Rahm Emanuel and two city aldermen will propose changes in the city's Affordable Requirement Ordinance to the City Council on Sept. 6 aimed at getting developers to incorporate affordable units into new residential buildings in those areas.
Residential building developers currently can choose to incorporate affordable units into 10% of a building they develop, or pay up to $225,000 into a fund. Many choose the payments. But if the City Council approves the new measure, developers won't be able to buy their way out.
Developers building in the target areas will either have to devote 15% percent of their units to affordable rentals, or they will have to build affordable units within two miles of the new building. If they build affordable units within the two-mile area, the number of units they build must equal 20% of the residences in the new complex. Affordable units are required only for buildings with ten units or more.