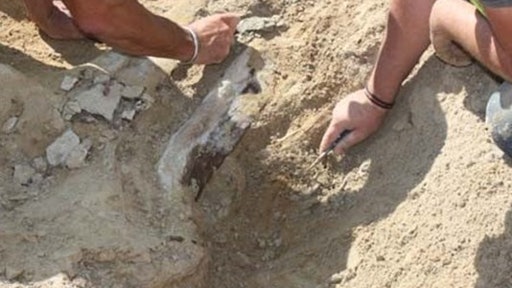 City of Thornton
A triceratops skeleton and skull was unearthed at a Colorado construction site. It's a big deal because it's one of only three triceratops skulls found in the Front Range area. The fossils are at least 66 million years old.

Most of the fossils found in the Denver area date between 10,000 and 12,000 years old. The difference here is the construction crews were digging deeper for this building than they usually do for parking lots and other structures.
Construction crews have stopped work in the area so scientists can expose the fossil and look for other bones.
(more on the dinosaur bone discovery at a Colorado construction site...)