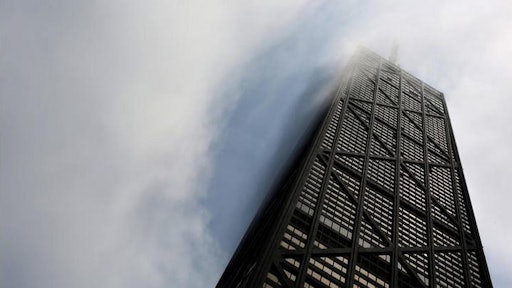 Antonio Perez / Chicago Tribune
Chicago's iconic John Hancock Center office space and parking are for sale in a possible $330 million-plus deal that could lead to a name change.
Brokers representing a venture led by Chicago-based developer Hearn Co., the property's owner, have begun marketing the Hancock's 717-space parking garage and about 908,000 sq. ft. of office space to prospective buyers, Hearn Co. said. One potential revenue generator is the option to sell naming rights to the 100-story tower.
If the new owner goes that route, it would be the highest-profile renaming of a Chicago skyscraper since the deal to change the city's tallest building from Sears Tower to Willis Tower in 2009.