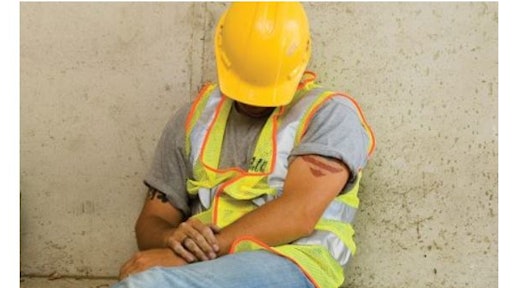 Addiction treatment has skirted most evidence-based medicine, flourishing outside the mainstream. Since the gospel of Alcoholics Anonymous spread in the early 1940s, the abstinence-based group has held an outsized influence on rehab.
AA teaches that addiction is created by the loathsome qualities of one's character. Rid them of their deplorable personality and their dependence will follow. The result is the mostly unregulated for-profit industry we have today that continues to preach abstinence and character building as the cure to addiction.
About 40% to 60% of people who receive today's treatments will slide back into addiction, according to the National Institute on Drug Abuse. But a 2015 study found that opioid addicts who received only counseling were twice as likely to die from a fatal overdose than their counterparts who received medications for opioid use, like buprenorphine and methadone. After a period of abstinence, addicts' resistance to their drug of choice has dropped, making overdose more likely.
Unfortunately, fewer than half of the 12,000 licensed addiction treatment facilities in the US offer medication for treating opioid addiction. Part of the folk wisdom of mainstream substance abuse treatment is that one's body must be chemical free to treat addiction.
Many of today's treatment apps are made by clinical researchers. Some are operating with oversight. In September 2017, Pear Therapeutics's app called reSET became the first of its kind to be approved by the Food and Drug Administration, a process that ensures that the treatment has been through rigorous testing and proven effective.
The premise of mobile treatment apps is that there's nothing magical about treating addiction. Curbing addiction is much like stopping a bad habit or shifting any deeply ingrained behavior; like smoking or nail-biting, it takes time, support, and constant effort to change. You're on your phone all day, the apps suggest, why not curb a harmful behavior, without missing work for three months? They allow for time and room for the messy process of addiction to slowly untangle: You don't need to wait until the problem gets worse, they suggest, you can get help now.
Search addiction treatment in Apple's app store and you'll get some 10,000 results. Right now, only a few apps offer evidenced-based treatment, but that number is about to balloon. President Trump's Opioid Commission emphasized the need to use telemedicine and technology—like mobile health apps—to reach rural communities affected by overdoses. For less severe cases of addiction, like people who are still able to hold down a job, apps like Annum and Ria Health involve zero in-person interaction and are designed to help reduce heavy drinking patterns. Other apps fit into the space after rehab: Outfits like WeConnect and Sober Grid operate like social networks for people to stay connected post-treatment, while Triggr Health uses machine learning to predict when a patient is headed for a relapse.
And, unlike the majority of residential centers, including the one I went to, none of these apps shies away from medication. In fact, for some apps like Annum and BioCorRx, medication is central to their treatment. On top of a digital regimen, an app like Annum connects the user with a psychiatrist board certified in addictions who can remotely prescribe craving-reducing drugs that will be delivered by mail.
Some, like my own therapist, argue that the intimate client-therapist relationship can't be replicated on a screen. And in-person treatment leaves less room for evasion. You're forced to show up as you are, in whatever state of mind. (This may be true, though a 2014 meta-analysis found that "internet-delivered cognitive behavior therapy" was as efficacious as face-to-face therapy sessions.)