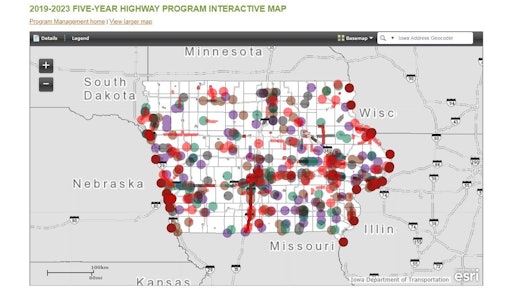 Iowa DOT
Iowa's transportation commission unanimously approved a $3.4 billion Transportation Improvement Program that includes investments in aviation, transit, railroads, trials and roads for fiscal years 2019 through 2023.
The program also identifies additional projects added to the list thanks to Iowa's now 3-year-old, 10-cent fuel tax increase. The dime tax increase is expected to add approximately $508.1 million — about 15% of all funds — to state projects over the five-year span.
The state receives 47.5% of fuel tax revenue, while counties and cities take the remaining 52.5%.