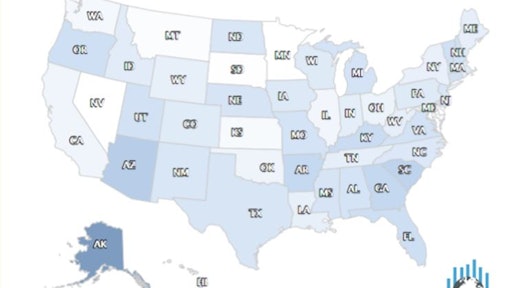 Center for Economic and Policy Research
February was a dismal month for jobs overall, particularly for jobs in blue collar sectors. According to a new analysis released by the Center for Economic and Policy Research, employment in the construction, manufacturing, and the combined mining and logging sectors decreased by 0.14 percent, or 29,800 jobs nationwide.
The construction sector lost 31,000 jobs in February on the heels of an increase of 53,000 jobs in January. The biggest losses were seen in Indiana, Illinois, Michigan, Ohio and Wisconsin. That region saw a loss of 16,000 jobs, collectively. Weather is a possible explanation, as these states were impacted by Winter Storm Maya.
Nationally, manufacturing gained 4,000 jobs in February, a pittance compared to the previous month's increase of 21,000 jobs. Mid-Atlantic states saw a decline of 5,800 manufacturing jobs, with New York and Pennsylvania making up the bulk of the losses.
Mining and logging lost 2,800 jobs, which had seen an increase of 6,000 jobs the previous month. The bulk of the loss came from the West and South, with decreases in 1,800 and 1,600 jobs, respectively.
If weather was a factor in the blue collar jobs slump, it will likely be corrected in the following month. However, if there is weakening in residential and nonresidential construction, and if the trade deficit resumes, we could see slower growth or even declines.
For a detailed analysis of the major blue collar industries of manufacturing, construction, mining, and logging, see Blue Collar Jobs Tracker.
What Last Week's Real Threat of Recession Means for Construction
February Housing-Starts Drop Nearly Equals January Gains, Permits Still Sliding