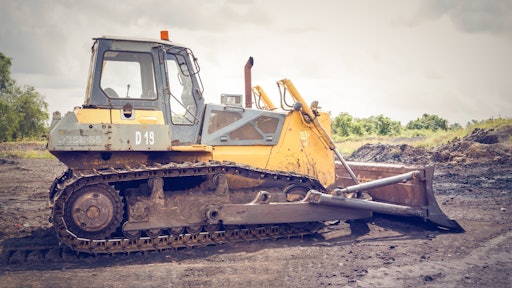 Caterpillar has revealed its third-quarter 2019 sales and revenues of $12.8 billion, a 6% decrease compared to the same quarter last year. Third quarter 2019 profit per share was $2.66, compared with $2.88 profit per share in the third quarter of 2018.
The decline in sales and revenue was in part of a $1.2 billion movement in dealers' inventories. Dealers decreased their inventories nearly $400 million during the quarter, after increasing their inventories about $800 million during the third quarter of 2018.
During this time, the company made a $1.5 billion discretionary pension contribution financed from proceeds of a debt issuance. As a result, Machine, Energy & Transportation operating cash flow was negative $188 million. In addition, it also repurchased $1.2 billion of Caterpillar common stock and paid dividends of $0.6 billion in the third quarter of 2019.
The enterprise cash balance at the end of the 2019 third quarter was $7.9 billion. 
"Our volumes declined as dealers reduced their inventories, and end-user demand, while positive, was lower than our expectations," says Caterpillar Chairman and CEO Jim Umpleby. "We remain focused on executing our strategy and continuing to achieve our Investor Day targets for margin improvement and free cash flow."
Now, Caterpillar is lowering its full-year profit per share outlook range to $10.90 to $11.40, compared to the previous outlook which was at the low end of the $12.06 to $13.06 range. The revised guidance now expects lower sales for the remainder of the year as well. It still remains focused on maintaining a competitive and flexible cost structure, however. 
"In the fourth quarter, we now expect end-user demand to be flat and dealers to make further inventory reductions due to global economic uncertainty," said Umpleby. "Caterpillar's improved lead times, along with these dealer inventory reductions, will enable us to respond quickly to positive or negative developments in the global economy in 2020. We are expanding our offerings and investing in services, including digital capabilities, to drive long-term profitable growth, while continuing to achieve our Investor Day targets for improved financial performance."
After the announcement, shares of the company dropped as much as 6.5% in premarket trading, but managed to regain much of the losses as the market opened, closing up 1.2%.