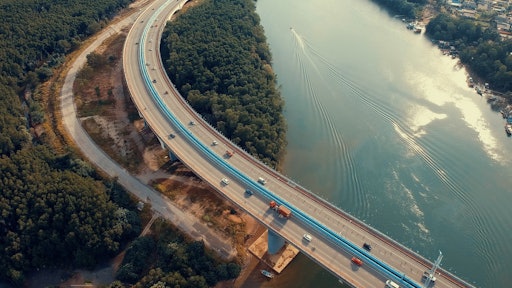 Pok Rie/Pexels
Democratic presidential candidate Joe Biden released a plan that calls for "transformational investment in our country's infrastructure and future: $1.3 trillion over ten years, to equip the American middle class to compete and win in the global economy, to move the U.S. to net-zero greenhouse gas emissions and to ensure that cities, towns and rural areas all across our country share in that growth.
"Our nation's infrastructure is literally crumbling. It is unacceptable that one in five miles of our highways are in "poor condition," that tens of millions of Americans lack access to high-speed broadband, and that our public schools have repeatedly earned a D+ grade from the American Society of Civil Engineers. We are the world's richest nation, but rank just 10th in the overall quality of our infrastructure, according to the World Economic Forum," the Biden campaign says. 
Biden proposes to immediately spend $50 billion over the first year of his Administration to kickstart the process of repairing existing roads, highways and bridges. In addition to sending these funds to states, some of the dollars will go directly to cities and towns that own and run most of our roads. Biden will also expedite permitting, so that projects can break ground faster.
The former vice president also said he also wants to  help build the workforce that will build the new backbone of our country. Biden says he will work with Congress and the U.S. Department of Labor to fund new infrastructure job training programs and support registered apprenticeships and other union-led programs. 
Biden will also ensure new revenues are secured to stabilize the Highway Trust Fund in order to build roads, bridges and public transportation projects.
Biden plans to pay for the investments through measures including the reversal of President Trump's corporate tax cuts, closing loopholes in the tax code that reward the wealthy and ending fossil fuel subsidies.