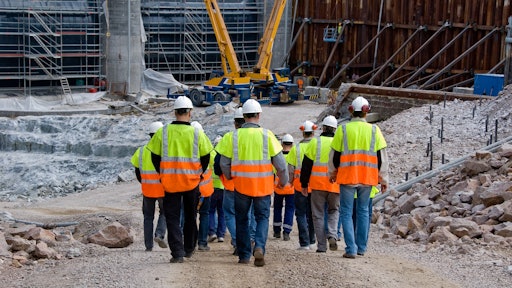 ©Tund – stock.adobe.com
Just as Congress is considering more than $1 trillion in added infrastructure investment that is expected to increase demand for skilled trade workers, a new national study released by the Illinois Economic Policy Institute (ILEPI) has found that graduates of joint labor-management (union) apprenticeship programs in the construction industry achieve nearly equal wages and benefits, on average, as other workers with four-year college degrees. Registered apprenticeships enable participants to "earn while they learn" with no out of pocket expenses for the training provided.
The study analyzed 10 years of data from the Current Population Survey's Annual Social and Economic Supplement released by the U.S. Department of Labor and U.S. Census Bureau. In its examination of core economic, fiscal and social metrics, "Union Apprenticeships: The Bachelor's Degree of the Construction Industry – Data from the United States 2010-2020" determined that registered (union) apprenticeship programs can provide the economic security and upward mobility to enable blue-collar workers to achieve middle-class lifestyles comparable to those with bachelor's degrees and associate degrees.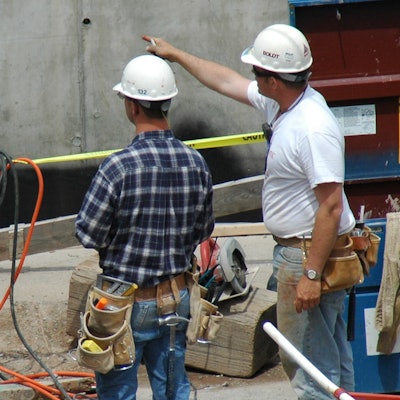 "The data reveals that broad stigmas that have long been associated with vocational training alternatives to college are simply not grounded in fact," said Frank Manzo IV, study ILEPI Policy Director. "Compared with two- and four-year colleges, joint labor-management apprenticeships in construction deliver a more robust training regimen, similar diversity outcomes, competitive wage and benefit levels and comparable tax revenue for states and local governments, while leaving graduates entirely free of burdensome student loan debt."
Employer-only (non-union) apprenticeship programs, on the other hand, were shown to produce outcomes more on par with national averages for workers with high school diplomas or GEDs. Overall, the study found that nonunion construction workers:
earned an average $18,300 less per year than their unionized counterparts,
were significantly less likely to have access to health insurance or a retirement plan at work,
were more than twice as likely to be living in poverty,
were nearly three times more likely to be reliant on Medicaid,
and were significantly less likely to be married — a metric other research has linked to social stability and upward economic mobility.
Based on the findings, Manzo asserted, "It is clear that the most viable such pathway in construction runs through the joint labor-management apprenticeships and the unionized side of the industry."
Recent studies in Iowa, Wisconsin, Illinois and Oregon have also concluded that construction apprenticeships offer up to 41% more hours of training than bachelor's programs at public universities, and up to 183% more than associate degrees at community colleges, ILEPI points out. In addition, the programs enrolled a higher share of Black or African American trainees in three of the five states studied, and a higher share of Hispanic or Latinx trainees in four of the five states.
"By providing more people from more backgrounds with the in-demand skills needed to secure good-paying jobs, the data shows that joint labor-management apprenticeship programs consistently deliver bachelor's degree-level outcomes," Manzo concluded. "That's great news for workers looking for alternatives to college, and an instructive framework for policymakers looking for ways to grow America's middle class."
Joint labor-management apprenticeship programs as described in the ILEPI study as the "bachelor's degree of the construction industry", offering outcomes, and opportunities, rivaling universities and community colleges while enabling "students" to emerge from the programs debt-free.
The llinois Economic Policy Institute (ILEPI) is a nonpartisan nonprofit organization which uses advanced statistics and the latest forecasting models to promote thoughtful economic growth for businesses and working families.
Information provided by the Illinois Economic Policy Institute (ILEPI) and edited/enhanced by Becky Schultz.