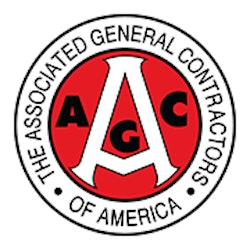 AGC of America (AGC) and the AGC Labor and Employment Law Council have submitted a comment letter opposing a proposed rule issued by the U.S. Department of Labor's Office of Labor-Management Standards that would broaden reporting requirements of labor relations consultants (including attorneys and associations) who conduct activities to persuade employees concerning their rights to organize or bargain collectively and of the employers who receive assistance from such consultants. AGC also signed onto comments submitted by the Coalition for a Democratic Workplace (CDW).
The Labor-Management Disclosure Act (LMRDA) requires the disclosure of certain details of an agreement or arrangement between an employer and a consultant for such "persuader" activity. The law includes an exemption, however, if the consultant is merely providing "advice" and is not communicating directly with employees. The proposed rule would narrow the Department's interpretation of "advice," thereby expanding the scope of the disclosure requirement. It would require employers and their consultants to disclose sensitive financial information and other details of their arrangement, even if the consultant does not communicate directly with employees or draft such communications. As a consequence, employers could become less able to obtain valuable guidance about their rights and responsibilities during a union organizing drive, or assistance in preparing for communications with employees about their own rights and responsibilities.
AGC's comments assert that the proposed rule, by denying employers access to important advice on how to conduct themselves lawfully, would ultimately lead to an increase in unintended, unlawful behavior. AGC explained how the proposed rule would have a particularly damaging impact on the construction industry due to various unique features of labor relations and labor law in the industry. AGC also expressed concern about the proposed rule's apparent inclusion of association-provided advice and education as reportable "persuader" activity. The comments supplement CDW's extensive comments addressing how the proposed rule conflicts with the LMRDA, the National Labor Relations Act, and the Constitution, fails to satisfy procedural requirements for rulemaking, and imposes a heavy burden on small businesses. The comment period closed on September 21.
For more info, contact Denise Gold, Associate General Counsel, at (703) 837-5326 or goldd@agc.org.