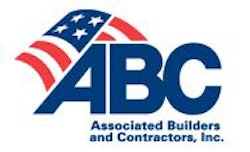 Portions of a controversial proposal to radically shorten the time frame of union representation elections were rammed through the National Labor Relations Board (NLRB) by the two-member Democratic majority before the end of 2011. According to Associated Builders and Contractors (ABC), the new procedures are drastic departures from precedent that speed up the election process and leave the door open for the full "ambush" election rule to be implemented.
In response, the ABC-led Coalition for a Democratic Workplace and the U.S. Chamber of Commerce filed a lawsuit in federal court Dec. 20 to block implementation of the rule.
"It is indefensible that the NLRB majority not only misused the federal regulatory process, but also denied workers the opportunity to make a fully informed decision about union representation," said ABC Vice President of Federal Affairs Geoff Burr. "While we are concerned that the new procedures take away employers' free speech rights in the union election process, it is the employees that come out on the losing end."
The original "ambush" elections proposal specified the amount of time between when a petition is filed and a union election takes place would be reduced from the average of 38 days to as few as 10 days, as the NLRB would have required pre-election hearings within seven days and provided employers only two days to produce contact information for employees. Under the modified rules, announced in late November and finalized on Dec. 20, the board disposed of the rigid seven and two day requirements, but limited the issues an employer can raise at a hearing as well as the employer's opportunity for appeals. The impact will still shorten election time frames, with experts estimating elections within 14 to 24 days.
"What's most disturbing is that the NLRB continues to move forward with policies and rules that are a political payoff off to Big Labor, yet harm the construction industry and stifle job growth," Burr said.