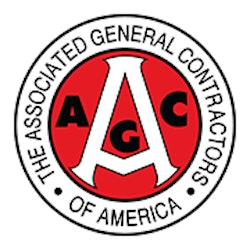 Construction philanthropic organization AGC Charities Inc. will renovate the facility of a Honolulu-based charity group that supports families with seriously ill children. As part of its annual Operation Opening Doors event in March, contractors in the AGC group will donate their time, expertise and money to make a series of improvements to the headquarters of HUGS: Help, Understanding & Group Support for Hawaii's seriously ill children and their families.
"We are hoping to make life a little easier, convenient and safer for families that are being forced to endure too much stress, worry and pain," said Tom Brown, president of San Diego, Calif.-based Sierra Pacific West Inc. and the chairman of AGC Charities. "Given all they do for these families, the last thing the folks at HUGS should have to worry about is how to renovate their aging facility."
Brown said contractors from Hawaii and around the country will gather on Saturday, March 10 to make a series of improvements to the charity's facility, a converted home. He added that the project was scheduled to coincide with the national convention of the Associated General Contractors of America, which begins March 12 in Honolulu.
Honolulu-based Ralph S. Inouye Co., Ltd. is volunteering as the lead contractor for the charitable effort. Mike Inouye, who is the firm's vice president, has met with the group's staff, drafted a scope of work and is in the process of lining up contractors to perform the renovation work. The improvements will include renovating an existing outdoor picnic area, removing large boulders in the children's play area that pose a safety hazard, re-filling the sand box with new sand, installing new door hardware and toilet accessories, widening doorways to make them wheelchair-accessible, and creating a much needed private office for development staff.
"Any chance we can get to give back to a community that has meant so much to us we're going to take," Inouye said. "Construction may be a tough industry, but it doesn't mean contractors don't have soft hearts."
In addition to Ralph S. Inouye Co., Brown noted that Jayar Construction, a Honolulu-based sitework contractor donated all the equipment, material, and labor to ho-ram the dangerous boulders in the grassed play area and re-grade it to provide more green space for the children. Ameron Hawaii donated 20 tons of sand to re-fill the sand box as well. Many other local contractors and suppliers have offered their support and manpower in support of the project.
Brown said the AGC Charities group was fundraising to cover the cost of the materials needed to renovate the HUGS facility. He noted that the charitable group was established three years ago to channel and support the charitable efforts of the construction community. He added that the group held previous national Operation Opening Doors projects in Orlando and Las Vegas.
Click here for more information about HUGS and this year's Operation Opening Doors project.