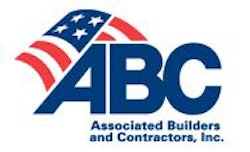 Despite the loss of 6,000 jobs, the nation's construction industry unemployment rate dipped to 9.1 percent in July on a non-seasonally adjusted rate, according to the U.S. Labor Department's August 2 employment report. That is down from 9.8 percent in June and 12.3 percent the same time last year. Overall, the construction labor force expanded from 8.08 million in July 2012 to 8.43 million in July 2013.
Nonresidential building construction employment increased by 300 jobs for the month and is up by 18,700 jobs, or 2.8 percent, since July 2012. Nonresidential specialty trade contractors lost 9,800 jobs for the month, but employment remains 1.8 percent higher compared to one year ago. Employment for heavy and civil engineering construction was down by 2,000 jobs for the mont, but is up by 19,200 jobs, or 2.2 percent, on a year-over-year basis.
In comparison, residential building construction employment increased by 100 jobs in July and has expanded by 7,400 jobs, or 1.3 percent, during the past 12 months. Residential specialty trade contractors added 6,200 jobs in July and have added 84,700 jobs, or 5.8 percent, since July 2012.
Across all industries, the nation added 162,000 jobs, falling short of consensus expectations that were in the neighborhood of 183,000 jobs. The private sector expanded by 161,000 jobs and the public sector added 1,000 jobs. The national unemployment rate fell to 7.4 percent in July, down from 7.6 percent in June and 8.2 percent in July 2012.
"Today's employment report is consistent with the June construction spending report, which indicated that overall construction spending declined by 0.6 percent and that nonresidential construction spending was off by 1 percent," said Associated Builders and Contractors Chief Economist Anirban Basu. "That type of performance is not consistent with robust job creation, so it's no surprise that the construction industry did not deliver net new jobs last month.
"The major source of construction employment loss was among nonresidential specialty trade contractors, which forfeited nearly 10,000 jobs in July," Basu said. "This segment had been recovering nicely but now appears to be feeling the effects of an economy growing at less than 2 percent.
"Meanwhile, the loss of 2,000 jobs in the heavy and civil engineering construction sector may be a partial reflection of sequestration," said Basu. "Despite the job losses, the construction unemployment rate declined last month; however, much of the drop has been attributed to people leaving the industry.
"Financial markets responded to today's data in a number of ways, including lowering interest rates," said Basu. "All things being equal, lower rates are better for the U.S. nonresidential construction industry's still sporadic recovery."
View the June employment report.
Companies in this article