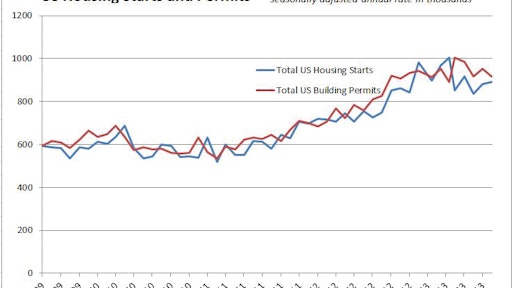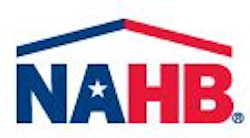 Led by a solid, 7-percent increase in single-family starts, nationwide housing production rose 0.9 percent to a seasonally adjusted annual rate of 891,000 units in August, according to federal figures released today. Meanwhile, construction of multifamily buildings slowed following a rebound in the previous month.

"Overall, this is an encouraging report as builders are seeing pent-up demand begin to be released for single-family homes despite headwinds such as rising mortgage rates and tight credit conditions," said Rick Judson, chairman of the National Association of Home Builders (NAHB) and a home builder from Charlotte, N.C.

"This is the kind of signal we've been looking for, with single-family starts and permits up or holding steady across every region in the nation," said NAHB Chief Economist David Crowe. "Today's report is reflective of gradual improvement in buyer confidence in the overall market and our recent surveys that indicate a solid outlook for single-family production. On the multifamily side, we are catching up with underlying rental demand. We expect to see additional multifamily starts in the future, but not as rapid a pace of growth as we've seen in the past."

Single-family housing starts rose 7 percent from July's levels to a 628,000 unit pace. It was more than 20 percent greater than measured in August 2012.
Regionally, single-family starts activity rose:
9.6 percent in the Northeast
7.1 percent in the Midwest
2.3 percent in the South
17.5 percent in the West

The annualized rate of multifamily production fell 11.1 percent to a seasonally adjusted annual rate of 263,000 units.

Overall building permits, which are an indicator of future building activity, declined 3.8 percent to 918,000 units in August. This was due entirely to a pullback in the multifamily sector, where permits fell 15.7 percent to 291,000 units.
Single-family building permits posted a 3 percent gain to 627,000 units – the best pace since May of 2008.

Regionally, single-family permit issuance increased:
2.9 percent in the Midwest
2.5 percent in the South
5.3 percent in the West
Unchanged in the Northeast
Builder Confidence Steady After Four Months of Improvement