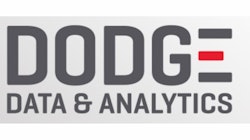 Non-building construction in December soared 40 percent to a $180.6-billion annual rate, its highest monthly rate during 2013. Bridge construction jumped 210 percent, boosted by the $1.5 billion Goethals Bridge replacement project in Staten Island, NY and Elizabeth, NJ. Other large bridge projects entered as December starts were $380 million for bridge construction in Stillwater, MN, and $297 million for bridge construction on the I-35W reconstruction project in Texas.
Total Construction Starts in December Improve 5% on Non-Building Strength
Highway construction also had a strong December, rising 19 percent with the help of $693 million allocated to highway work on the I-35W project in Texas.
River/harbor development in December rose 21 percent, supported by the start of a $290 million seawall replacement project in Seattle, WA.
Sewer construction in December increased a moderate 6 percent, while water supply construction fell 6 percent.
The miscellaneous public works category (which includes such diverse project types as pipelines, mass transit, and outdoor sports stadiums) dropped 14 percent in December, although it did include a $425 million stadium renovation project for Texas A&M University in College Station, TX.
The electric utility category in December departed from its generally downward trend during 2013, rising 127 percent. Large power plant projects included as December construction starts were natural-gas-fired plants located in New Jersey ($842 million) and Pennsylvania ($800 million), as well as three wind power facilities located in Texas ($300 million and $200 million) and Oklahoma ($225 million).
For the full year 2013, non-building construction dropped 12 percent to $142.7 billion. After a record high in current dollar terms in 2012, new electric utility starts plunged 57 percent in 2013. In contrast, the public works portion of non-building construction increased 9 percent in 2013, a resilient performance given concerns that tight government budgets would dampen activity.
Of the public works project types, bridge construction showed the largest percentage gain, climbing 55 percent. Aside from what was entered into the December construction start figures, large bridge projects in 2013 included the $3.1 billion Tappan Zee Bridge replacement project across the Hudson River in New York and $1.6 billion for work on the Ohio River Bridges in Louisville, KY, and southern Indiana.
With highway construction up 10 percent in 2013, highway and bridge construction together registered a 21 percent gain for the full year. The top five states for highway and bridge construction in 2013, ranked by the dollar volume of activity, were:
Texas
New York
California
New Jersey
Virginia
Environmental public works posted annual gains for 2013:
River/harbor development: +30 percent
Water supply systems, +10 percent
Sewers, +1 percent
The miscellaneous public works category fell back 18 percent in 2013, following a 61 percent increase in 2012, due primarily to a sharply reduced amount of new petroleum and natural gas pipeline starts.