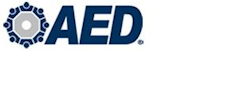 Lawmakers on Capitol Hill are shining a rare spotlight on a problem that has plagued the equipment industry for years: the technical worker shortage. While the federal government should be doing much more to address this economy-wide crisis, Congress is expected to take a step in the right direction this week with passage of legislation to overhaul skilled worker programs and replace the Workforce Investment Act (WIA). 
 
The Workforce Innovation and Opportunity Act (WIOA) (H.R. 803) eliminates duplicative workforce programs, streamlines many of the burdensome requirements that hamstring existing outdated workforce system and allows for increased incumbent worker training. Additionally, the legislation will provide greater flexibility to state, local and regional boards to tailor services to an area's specific employment needs. The Senate approved WIOA by a vote of 95 to three on June 25. 
 
H.R. 803 is scheduled for House consideration this week and should pass with bipartisan support. While modest in scope, the legislation takes important steps toward addressing worker shortages and ensuring the federal government is using limited resources to give future employees in-demand skills.
 
View a summary of key provisions of the Senate version of WIOA.