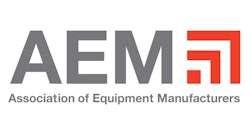 ICUEE-The Demo Expo 2015 has assembled a roster of more than 60 expert-led industry education sessions to provide attendees with the latest utility industry knowledge and best practices for underground, above-ground and overhead applications.
Among the industry groups delivering education at ICUEE 2015 are:
Associated General Contractors of America (AGC)
Association of Equipment Management Professionals (AEMP)
Common Ground Alliance (CGA)
Incident Prevention (iP)/Utility Business Media
North American Society for Trenchless Technology (NASTT)
Underground Technology Conference (UCT)
Plus, National Commission for the Certification of Crane Operators (NCCCO) will administer professional certifications, with written exams on a variety of topics.
ICUEE-the Demo Expo is set for September 29-October 1, 2015 at the Kentucky Exposition Center in Louisville, geared to utility professionals and utility contractors in the electric, telecommunications/cable, natural gas, water and wastewater sectors.
"ICUEE has always stressed the importance of continuing education, and we greatly appreciate and value the participation of our industry partners; with their support we can offer more options for industry professionals to succeed. And more industry voices at ICUEE translate into more ideas and experiences for attendees to share," stated ICUEE Chair Tim Ford, President Terex Cranes, Terex Corporation.
ICUEE education complements the show's exhibits and hands-on demonstrations of the newest product innovations.
Here's a snapshot look at ICUEE 2015 education, with details to be posted on the show website www.icuee.com.
New: Common Ground Alliance

will present education focused on safety in underground excavation, both standard and HDD

New: AGC Utility Infrastructure Conference

, organized by Associated General Contractors of America, will explore the latest trends and issues affecting utility and infrastructure construction

iP Utility Safety Conference & Expo

, produced by Incident Prevention magazine, is the utility industry's leading education event for safety, training and operations professionals

New: Utility Fleet Professional Conference

, presented by Utility Business Media, organizer of the iP conference, targets utility fleet management and maintenance professionals, with 15-plus solutions-oriented sessions 

UCT-Underground Technology Conference

will contribute an education track, with select sessions sponsored by Distribution Contractors Association and Power & Communications Association 

North American Society for Trenchless Technology

(NASTT) will present its pipe bursting short course

Association of Equipment Management Professionals (AEMP

) will conduct a session on telematics ROI for utility fleets
Companies in this article