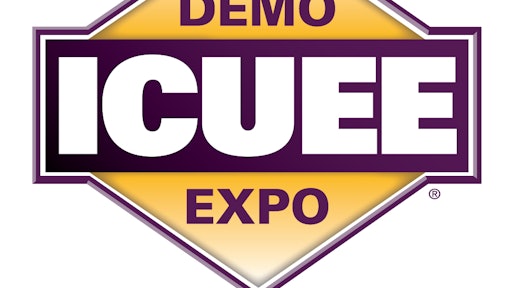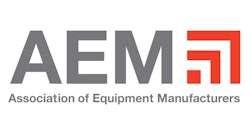 The International Construction and Utility Equipment Exposition (ICUEE) 2015 will be the largest on record at more than 27 acres of exhibits and a record 900+ exhibitors, including more than 200 companies new to the show. The event, also known as The Demo Expo, will be held September 29-October 1 in Louisville, KY (Kentucky Exposition Center).
ICUEE is the largest event for the utility industry, owned and produced by the Association of Equipment Manufacturers (AEM). It brings together industry professionals to gain comprehensive insights into the latest technologies, innovations and trends affecting their industry.
"This will be an unparalleled shopping experience for utilities and utility contractors, with more new exhibitors, new products and new demos adding real value," said Sara Truesdale Mooney, Show Director.
In addition to a record number of exhibitors, live demonstrations and hands-on experiences will be hosted throughout the show. A new China pavilion and the AGC Technology & Business Solutions pavilion join fleet management, green utility and iP safety exhibit pavilions. The new Demo Derby app game and new Pedometer Challenge enhance the show experience and networking. Plus, attendees will find it easier to get around with new and improved transportation options, more places to take a break and a better organized show floor.
Find New Products Faster – and Win Prizes
"We know it's a big show, with so much to see and do. We wanted to help attendees focus on the products and education that will mean the most to their businesses, and we also wanted to make the show experience more fun," said Mooney.
Mobile App: Attendees can pre-plan their show visit using the online exhibitor directory/show planner, and their personalized itinerary of exhibitors, education and other events will link to the ICUEE show mobile app as well. Itineraries can be updated pre-show and onsite. Mobile app sponsor is Caterpillar.
The exhibitor directory/show planner is searchable and includes a New Products and Technologies preview, demo schedule, education line-up, list of New Exhibitors (that were not at the 2013 show) and show maps.
New Demo Derby Game (via Mobile App) – Visit participating exhibitor booths to earn points for the chance to win prizes (bonus points for playing on October 1); open to all attendees. Demo Derby game champion sponsor is Ford Commercial Vehicles.
New Pedometer Challenge: Register to receive a pedometer and the chance to win prizes; earn more chances by registering steps daily at a designated location; open to the first 2,500 to register. Pedometer Challenge sponsor is Telogis.
It's Easier than Ever to Get Around at the Show
"ICUEE attendees asked us for specific upgrades to enhance their show experience and make the most efficient use of their time, and ICUEE 2015 has delivered with new and improved services," said Mooney.
Transportation Upgrades: New "Demo Express" direct shuttles to outdoor Lots K and L from indoor exhibits, in addition to enhanced intra-show trams and new golf-cart shuttles
Places to Recharge: New "Fuel Stop" outdoors in Area Q - a place to sit down, relax and network with others, with Wi-Fi and charging stations, beverages, and show information, plus more seating and restrooms throughout the show
Information Assistance: More information counters, helpful "wayfinding" staff throughout the show to assist attendees and "know before you go" guides, plus improved show maps available online and at the show
Visit www.icuee.com for the latest show information.