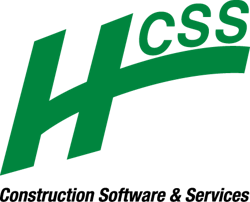 Construction estimating software developer HCSS has launched its Construction Intern Awards, in which it will be awarding a total of $22,000 in college scholarships to students in construction-related fields. The top winner will receive a $10,000 scholarship, and four additional finalists will each get a $3,000 scholarship, along with the chance to win other prizes.
Education is Key to Recruit, Develop the New Construction Workforce
Eligible internships include any construction internships of at least two months in length that occurred during the 2014-2015 school year or Summer 2015. Entrants must have been enrolled in a college, university or trade school for the 2014-2015 school year.
Apprenticeships are Still a Viable Source of Construction Workforce Development
To enter, students simply need to visit www.constructioninternawards.com to register and fill out a brief questionnaire with a summary of their work. Entries will be voted on by an expert panel that includes Pete Ruane, CEO of the American Road and Transportation Builders Association (ARTBA); Steve Sandherr, CEO of The Associated General Contractors of America (AGC); Carl Heinlein, Safety Consultant with ACIG; Rick Schwer, VP/Publisher of SGC Group; Janice Tuchman, Editor in Chief of ENR Magazine; Stuart Binstock, CEO of the Construction Financial Management Association (CFMA); Michael Holland, President of the American Council for Construction Education (ACCE); Lori Brown, President of the Associated Schools of Construction (ASC); Bill Hillman, CEO of the National Utility Contractors Association (NUCA); and Marcia Gruver Doyle, Editorial Director, Randall-Reilly.
What is Your State Doing to Develop the Construction Workforce?
In addition to scholarship awards, HCSS will be giving away several smaller prizes throughout the contest.