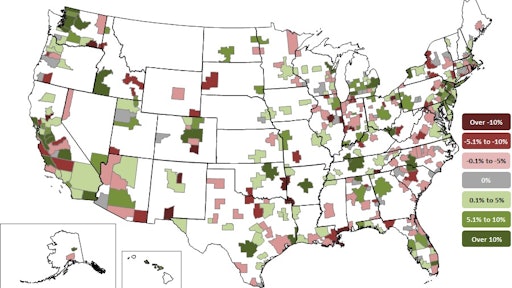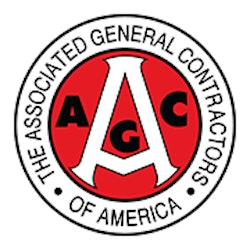 Construction employment declined in 153 out of 358 metro areas between August 2014 and August 2015, nearly matching the 163 areas that added construction jobs, according to a new analysis of federal employment data released today by the Associated General Contractors of America (AGC). 
Association officials noted that the number of metro areas losing construction jobs is on the rise amid growing uncertainty about federal funding for construction programs and growing shortages of qualified construction workers.
"The fact that fewer than half of metro areas added construction jobs at a time when there were gains in nearly three-fourths of the states suggests that contractors in many more metros would be hiring if they could find qualified workers," said Ken Simonson, the association's chief economist. "In addition, the steep downturn in oil and gas drilling has hit construction hard in cities such as Fort Worth, Houston and New Orleans, even as downstream projects gain steam in places such as Beaumont-Port Arthur, Texas" 
Association officials noted that the number of metro areas experiencing construction employment declines has begun growing as Congress has failed to pass a long-term surface transportation bill and fears grow about a potential federal shutdown.  This uncertainty is hurting demand for contractors who work on federal and federally-funded projects.  Meanwhile, contractors working in in-demand areas like warehouse construction are having a hard time finding qualified workers, likely contributing to hiring slowdowns. 
Read the fill report from AGC here.