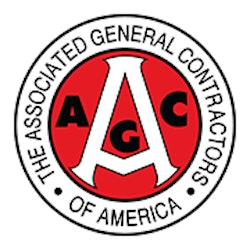 Construction spending in September reached a new seven-year high and climbed at the fastest rate since early 2006, according to an analysis by the Associated General Contractors of America.  However, total spending on nonresidential construction declined by 0.1% between August and September as growing workforce shortages likely impacted the amount firms were able to perform for the month.
"Overall demand for construction continues to grow at a very robust rate," said Ken Simonson, the association's chief economist. "It appears, however, that many firms performing private nonresidential work could not find enough qualified workers in September to keep pace with growing demand."
Construction spending in September totaled $1.094 trillion at a seasonally adjusted annual rate, 0.6% higher than the August total and 14.1% higher than in September 2014, Simonson said. He noted that the total was the highest since March 2008 and the year-over-year growth rate was the strongest since January 2006, indicating a faster pace of construction spending overall.
Private residential spending increased 1.9% for the month and 17.1% over 12 months. Simonson noted that demand for multifamily residential construction grew at a particularly robust rate, 4.9% for the month and 26.7% year-over-year. Public construction spending rose 0.7% from a month before and 9.4% from 12 months earlier. Notably, demand for educational facilities grew by 2.4% for the month and 10.5% for the year.
However, private nonresidential spending fell by 0.7% from August even as it remains 14.9% higher than a year earlier. The construction economist noted that while spending on sectors such as lodging, manufacturing and offices experienced significant year-over-year growth, most categories saw a decline in spending between August and September as firms struggled to replace retiring workers amid growing labor market tightness. There were only 479,000 unemployed construction workers in September, the smallest September total in 15 years, Simonson remarked, citing data from the Bureau of Labor Statistics.
"Demand may be starting to outstrip the industry's capacity given the severe and growing shortages of available, qualified workers," said Stephen E. Sandherr, the association's chief executive officer.