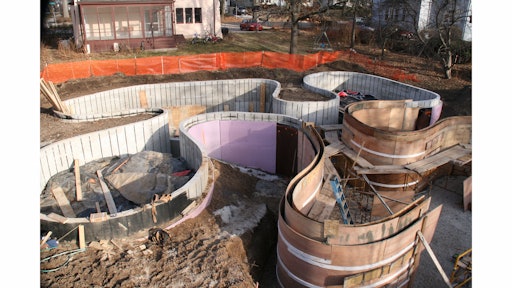 A few weeks ago, I was in Madison, Wisconsin visiting a project for a story in the upcoming January issue of Concrete Contractor. While I was there, I thought it might be interesting to visit the site which was the cover of the June/July 2014 issue of Concrete Contractor.
I was quite surprised to see what work had taken place since the project was initally photographed for the story we featured.
This residence can be, without a doubt, characterized as unique and different.
Read the original story about this project: http://www.forconstructionpros.com/article/11434137/house-and-nature-connect
What do you think? Let us know in the comments.