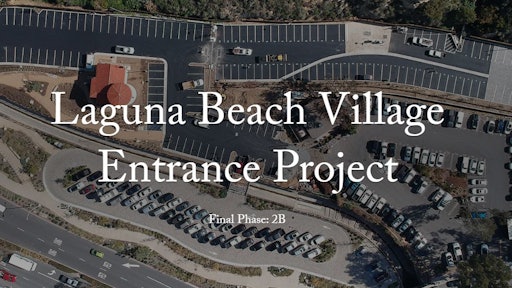 City of Laguna Beach
California's city of Laguna Beach is wrapping up work on a two-year, $11.1 million construction project to improve safety and aesthetics at one of its gateways. 
The Village Entrance Project aims to enhance pedestrian safety and circulation, improve traffic flow and create a new public space.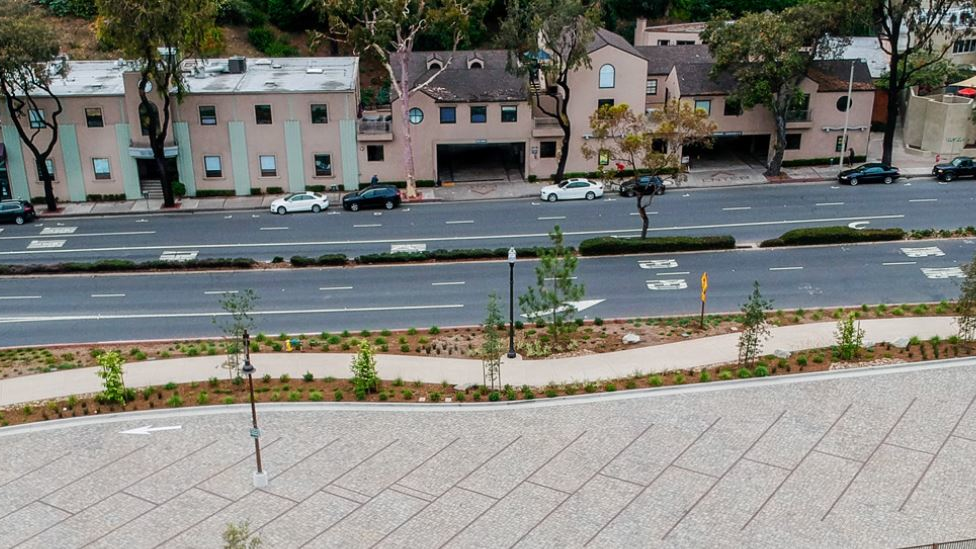 The Laguna Beach Village Entrance Project includes wide trails made of decorative concrete and decomposed granite.City of Laguna Beach

The completed project stretches along Laguna Canyon Road from Forest Avenue to Art-A-Fair. It will be dedicated by city staff in a Facebook Live video at 9 a.m. PST Friday, May 22. 
View the time-lapse video:
The project highlights include:
Wide, multi-use trails made from decorative concrete and decomposed granite to create a pedestrian-friendly environment, including many bicycle racks and rammed-earth seat wall benches
Extensive landscaping throughout the site, including the planting of 75 new trees, 3,250 shrubs and 50 flats of ground cover
Decorative fencing along the drainage channel to replace the chain link fence 
New, wider vehicle bridge and a new pedestrian bridge at Lot 10 to improve vehicle access, parking circulation and separate vehicles from pedestrians
New bridge to provide vehicular and pedestrian access to parking from Laguna Canyon Road
A total of six electric vehicle charging stations in Lots 11 and 12
Reconstruction of employee parking lot and parking area behind city hall
Reconstruction of deteriorated retaining walls in Lot 12 (lumberyard parking lot)
Demolition of aging marine safety and police support buildings and construction of replacement buildings
Find more information here.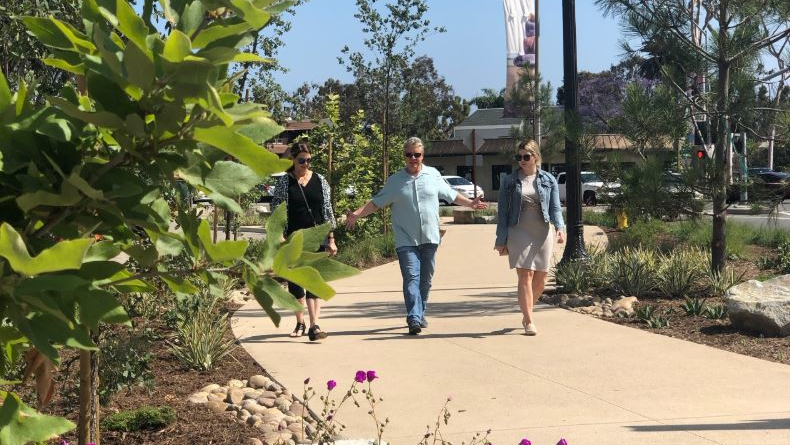 The Laguna Beach Village Entrance Project features extensive landscaping throughout the site.City of Laguna Beach