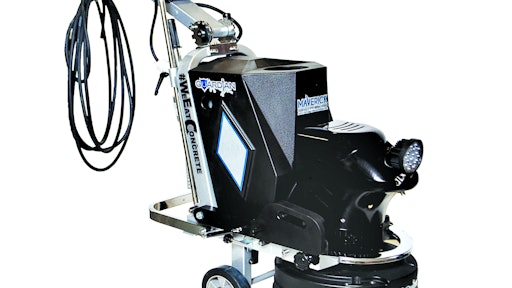 The Guardian and Triton floor grinding machines, manufactured by Maverick Surface Preparations, are light weight, easy to operate and QUIET. Additional standard features include a built-in cup holder, phone holder, USB plug-in / phone charger, a floating dust shroud, additional weights, chord handle, LED light, and easy-to-use magnetic plates for your tooling. 
The Guardian is a planetary gear driven machine with a 7-gallon water tank that includes an exterior electric water sprayer to spray on command and a gravity feed tooling drip.
The Triton is a hybrid gear/belt driven machine and is also a 3 in 1 polisher, grinder and edger. 
The Guardian and Triton pair perfectly with the DC Tromb 400L vacuum, which is also carried by Maverick. 
The company will be releasing the 30 inch Reaper and the 25 inch Gladiator soon. 

Request More Information
Fill out the form below to request more information about
The Guardian and Triton Floor Grinding Machines by Maverick Surface Preparations