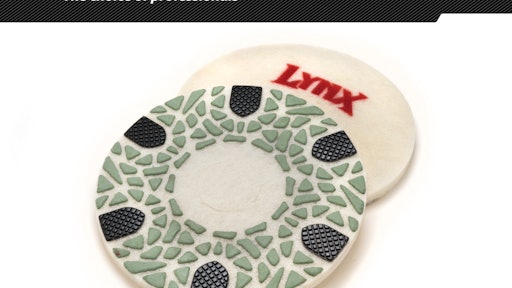 Diamatic USA is proud to announce the launch of the company's revolutionary concrete polishing, maintenance and overlayment tool, The LYNX Pad. Lynx pads are made to increase production on concrete and overlayment surfaces when an applicator is looking to polish or rejuvenate the floor with one system.
The Lynx Pads are available in grits 50 through 3000.

Lynx pads are a high density long life pad made to hold up under the weight and RPMS of today's machines and will produce a polished floor with high DOI and can bring the shine and reflectivity back to an existing floor.
They are designed to fit under BMG series of grinders as well as other equipment brands in the field. 

Request More Information
Fill out the form below to request more information about
Diamatic USA LYNX Pad