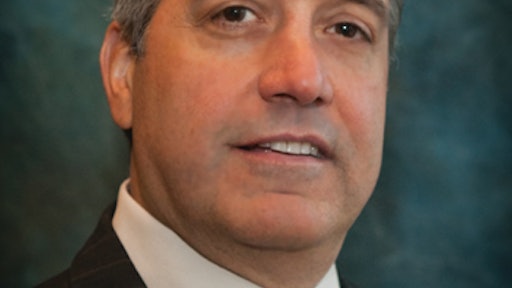 Veteran marketing executive Mark DiLorenzo has joined Ameripolish, Inc. as Vice President of Marketing, it was announced by Ameripolish President Les Davis. DiLorenzo, who has a strong marketing background in the paints and coatings industry, will take up his duties immediately. Ameripolish, Inc. (formerly American Decorative Concrete Supply Company) is the leading manufacturer of products for coloring, polishing, and maintaining concrete floors.
"We are delighted to have Mark on the Ameripolish team," said Davis "The Ameripolish brands have been expanding steadily since the founding of the company. We are constantly developing and launching new products. Mark's depth of experience and range of talents will be invaluable in helping us make these advanced products available to the industry."
DiLorenzo has over 25 years experience in the colorants industry, including a tenure as Market Manager and Account Executive for Emerald Performance Materials (a company that evolved from the merger of Lubrizol, Noveon, and BF Goodrich Chemicals), with previous management positions at B. F. Goodrich Chemical Group, and the Engelhard Division of BASF Corp. DiLorenzo's roots in color go back to his beginnings as a research and development chemist for Sherwin Williams. He holds dual degrees from Illinois State University in Chemistry and Biology, and is the Membership Chair of the Cleveland Coatings Society.
DiLorenzo will oversee worldwide marketing of the Ameripolish brands including the AmeriPolish SureLock Color System for Polished Concrete, the new AmeriPolish OS system for coloring, polishing, and maintaining cementitious overlays, the original AmeriPolish Dyes for coloring concrete, Color Juice for interior or exterior concrete, and associated products such as AquaShield water repellant, and Patriot Sprayer systems.
Companies in this article