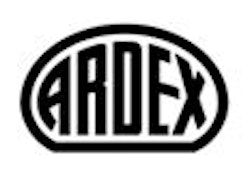 The ARDEX Choose Your Experience Sweepstakes is open for eligible entries from August 15 to October 15, 2015. Three grand prize winners will be able to choose one of four Experiences: NASCAR Driving Experience, Golfing Experience (U.S. Open), Fishing Experience (Montana or Belize) or a Vacation Experience in Punta Canta.
Choose Your Experience is a spinoff of the highly successful Choose Your Solution campaign that launched in January to generate awareness of the complete portfolio of ARDEX Self-Leveling Underlayments.
Choose Your Experience will promote the four newest ARDEX Self-Leveling Underlayments and ARDEX MC RAPID One-Coat Moisture Control System.
Customers may Choose:
Reactivatable - ARDEX K 10 has a 25-minute healing time. Reactivate setting material with a spike roller.
Faster Dry Time - ARDEX K 13 is high performance, install floor coverings in just 16 hours.
High Flow - ARDEX K 16 is fast and installs at a thin coat with high compressive strength.
Versatile, No Water – ARDEX K 60 offers unmatched flexibility and adhesion.
MC RAPID – A one-coat moisture control system for concrete to receive ARDEX underlayments.
For more information about ARDEX Choose Your Experience Sweepstakes, eligibility, terms and conditions go to www.ardexamericas.com/sweepstakes or talk with an ARDEX Sales Professional at 888-512-7339.