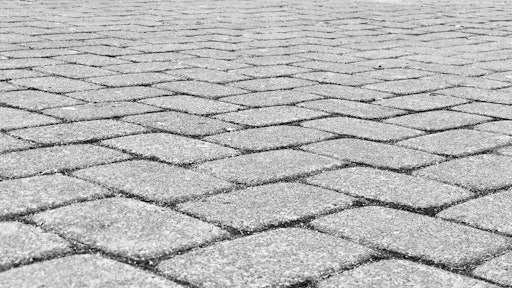 Shane McKnight/Unsplash
Gross sales for concrete paver contractors in the United States and Canada increased by 8% during 2018, according to survey results released by the Interlocking Concrete Pavement Institute (ICPI). While experiencing strong growth, four of every five contractors, however, reported difficulty in recruiting and hiring quality employees.
The 2019 ICPI Contractor Industry Report tracked business trends from 206 segmental concrete pavement installation contractors. Survey respondents included ICPI members and non-members. Industry Insights of Columbus, Ohio conducted the survey in February 2019 for ICPI.
"Segmental concrete pavement contractors are experiencing significant growth in sales," notes Kendall Anderegg, ICPI Board Chair. "However, this report also confirms an ongoing challenge for our industry: a large shortage of skilled installers. That's why ICPI has launched a workforce development program to attract more people into the industry and better train existing employees. We've developed a beginner boot camp program, as well as an online learning center, The Hardscape Institute, where contractors have 24/7 access to ICPI's top education programs. We are also working on marketing materials to help ICPI member contractors recruit more young people into the trade."
Other key findings include:
The residential market remains strong representing 72.7% of sales, while commercial/ government projects comprised 27.3% of sales (a decrease of 3.2% from the previous year).
75.6% require crew members to review and participate in a formal, documented safety program with notable increases in the use of the Safety Manual template and Safety Meeting outlines available to contractor members from ICPI.
A 5.4% average wage/salary increase occurred in 2018, while a similar 5.2% average rise is forecasted for 2019.