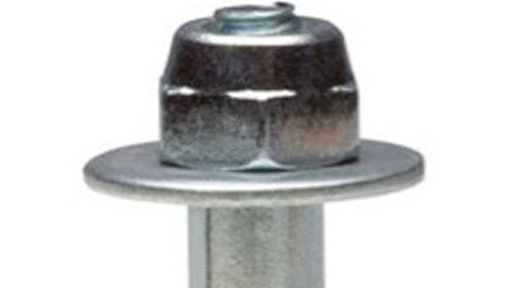 The CONFAST Carbon Steel Zinc Plated Acorn Head Sleeve Anchor is a versatile anchor that can be used in a variety of base material, including solid concrete, brick and block.
The standard carbon steel zinc plated anchors will offer sufficient rust resistance for dry, indoor environments. Light to heavy duty fastening application requirements will be satisfied by use of the carbon steel zinc plated sleeve anchor.
The length of a sleeve anchor is measured from under the head to the end of the anchor. A sleeve anchor's diameter is designated as the outside diameter of the sleeve anchor. The thread size that is inside of the sleeve is smaller: a 3/8" anchor has a 5/16" diameter threaded bolt.
Request More Information
Fill out the form below to request more information about
CONFAST Carbon Steel Zinc Plated Acorn Head Sleeve Anchor