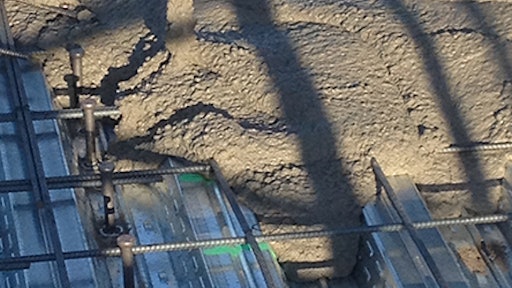 Blue Planet Corp.

Knife River Corp. is investing in Blue Planet Systems Corp. to pursue a commercial means of creating and marketing synthetic limestone. The limestone would be produced using sequestered carbon dioxide.        
With Blue Planet's proprietary technology and Knife River providing expertise in construction aggregates, the companies are working together to develop construction-grade rock and ultimately concrete that would have a net-zero or net-negative carbon footprint – while maintaining the strength for which concrete is known. Knife River is the construction materials subsidiary of MDU Resources Group, Inc. (NYSE: MDU). David C. Barney, president and CEO of Knife River, has joined the five-member Board of Directors at Blue Planet.
"Bringing Knife River's aggregate knowledge to our team will help us fully understand how our products will need to perform in the construction world, particularly as a component of concrete," Blue Planet Founder and CEO Brent Constantz said. "As we scale our technology, we are going to be running our aggregate products through industrial-level crushing, screening, filtering and placement processes, each of which Knife River knows well. Blue Planet's aggregates are created using carbon-sequestration technology, and we will be able to see how they perform at this industrial level. We'll be able to compare our products to traditional geological materials. And we'll be able to see the effects of our products in concrete, which can be a highly impactful method of permanent sequestration of carbon dioxide."
Concrete is one of the most widely used building materials on earth. By capturing CO2 from existing sources to create synthetic limestone, concrete can be produced while preventing that CO2 from entering the atmosphere. Additionally, using synthetic limestone would prolong the life of natural aggregate sources.
"We're in the early stages with this technology, but the possibilities are extremely exciting," Barney said. "Concrete is the foundation of the world's infrastructure. We want to be proactive in finding ways to minimize our carbon footprint while continuing to build the strong roads, bridges, runways and driveways our nation uses every day."
CO2 from flue gas is converted to carbonate (or CO3=) by contacting CO2 containing gas with water-based capture solutions. Blue Planet's marketing materials claims this differentiates their product from most CO2 capture methods because the CO2 does not require an an energy- and capital-intensive purification step.
Here's how Blue Planet calculates the carbon benefit of its concrete: 
A typical cubic yard of concrete has a carbon footprint of approximately 600 lbs. of embodied  CO2, mainly from manufacturing the Portland cement component of the cubic yard. The current approach to lowing this carbon footprint is reducing the amount of Portland cement in the mix, usually with an SCM (supplementary cementitious material like fly ash). But this approach is limited to only reducing the carbon footprint, and only by about 50% or 300 lb. per cubic yard (CarbonStar ratings of 600 and 300 respectively).
Using Blue Planet products the carbon footprint of a cubic yard of concrete can be not just reduced, but the cubic yard of concrete can become carbon-negative by two specific methods:
By replacing conventional fine and coarse aggregate (sand & gravel) with Blue Planet synthetic limestone aggregate, which is 44% by mass CO2 now converted to a permanent crystalline solid state in CaCO3, the entire carbon footprint of the Portland cement can be completely off-set and can further be more than offset, taking the carbon footprint into the negative carbon range. For instance a typical cubic yard of concrete may have 3,000 lb. of aggregate; if it is all Blue Planet synthetic limestone, then 44% of it is sequestered CO2 (from a power plant or other industrial plant), or 1,320 lbs. of CO2 is offset.
If the Portland cement in the mix originates from a cement kiln where Blue Planet has captured the CO2, then the typical 600 lb. carbon footprint of cement in the mix doesn't come into the calculation. The total offset is 1,320 lb. industrial or atmospheric CO2 sequestered in aggregate + 600 lb. captured from the production of Portland cement, totaling 1,320 + 600 = 1,920 lb. CO2 offset, or nearly one ton CO2 (2,000 lb.) captured and incorporated per cubic yard of concrete.
Precise values are determined applying LifeCycle Carbon Analyses (LCA), that incorporate the auxiliary load carbon footprint of Blue Planet's processes and transportation at specific plant locations and CO2 emission industry-specific types. Additionally, specific comparative mix designs can be simply and quantitatively compared using the CarbonStar rating which plainly shows the consequences of different proportions of aggregate and cement of the mix designs of interest. For example, the CarbonStar rating of the carbon-negative mix design discussed above is -1,920, or about one ton carbon negative per cubic yard. In practice, this means that every cubic yard of this concrete which is places contains the 1,920 lb. of CO2 that would have otherwise entered Earth's atmosphere