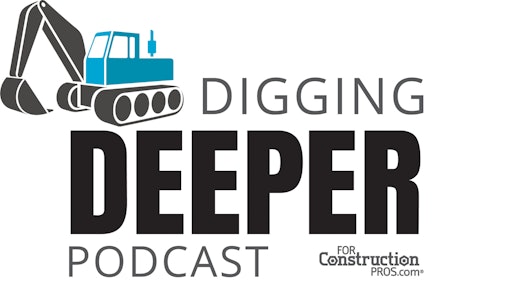 Listen to this Digging Deeper podcast to hear how Trimble has improved its TrimFleet product and is expanding its products and services for the ready mix concrete market.
Trimble's Kevin Vonesh, strategic accounts sales manager - aggregates, wants customers to know that Trimble is still committed to the ready mix industry. In fact, the company has broadened its product line for ready mix fleets and expanded its focus on the quality side of the equation as well.
Trimble tablets can now run third party apps, which means users won't need multiple tablets cluttering up their concrete mixer trucks.
Read next: App of the Week: TrimFleet Mobile

The addition of Geogates in the Trimble Fleet Management System is a big plus for ready mix drivers. According to Trimble, Geogates is a virtual marker tool that triggers a text or text-to-voice notification to the driver, or back to the dispatch system via a system message. The manager can set the gate by vehicle direction (e.g. 'east only'), vehicle type, and choose either text alerts, voice alerts or both.

is include the hydraulic pressure sensor on its tablet display in the truck. This means drivers won't have to look behind them to find that information. Additionally, that information is also sent back to dispatch as well.
Listen to the full podcast to find out more about Trimble's offerings for the ready mix concrete market.