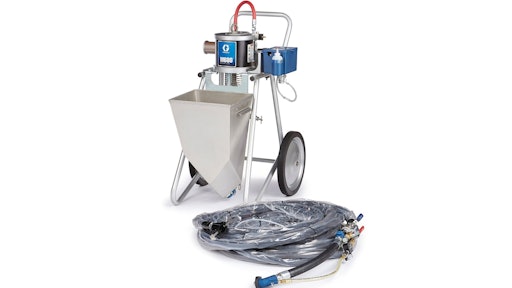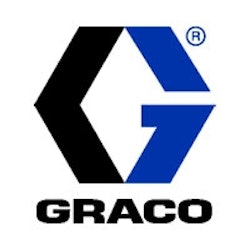 UPDATED AUGUST 6, 2020
Rather than having to trowel them on by hand, Graco's portable M680a Mortar Pump allows contractors to spray heavy materials abrasive materials such as epoxy mortars, non-skid coatings or cementitious materials, and tackles difficult polymers with fillers such as glass flake, silica or sand. Spraying coats surfaces with less material waste and more consistent finish than hand-trowling.
Low-pressure pumping (200 to 500 psi) reduces wear on pump lower
Maximum flow rate: 10.9 gpm
10-gal. stainless steel hopper
Fast, easy cleaning with high-velocity flush
Can be quickly disassembled for hand cleaning
Explosion-proof for hazardous spray areas
One convenient air source to run pump and atomize air
The Flex Hose Applicator and Pole Applicator (for hard-to-reach areas) are best for heavily filled materials that easily pack out. Each comes with a Round Nozzle that provides a rough finish texture. Their simple design makes them easy to clean.
HTX 680 Applicator
Good for lighter materials that do not typically pack out
Includes Round Pattern Nozzles; provides a medium round pattern texture finish
Air mixed into fluid through multiple venturi ports provides a consistent pattern
Gives a more controlled pattern for lightweight materials or high solids coatings
Includes flat pattern discs -- spreads the pattern out like a fan, giving a wider coverage area per pass
Large Capacity Hopper
25 gal. hopper kit
For materials that require more than 10 gal. capacity, such as fireproofing
Boost productivity by minimizing refills
Easily connects to ToughTek M680a
Easy to connect and maneuver
Graco ToughTek M680a Mortar Pump [brochure]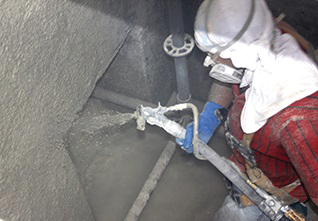 Spraying heavy coatings with Graco's M680

Request More Information
Fill out the form below to request more information about
ToughTek M680a Mortar Pump