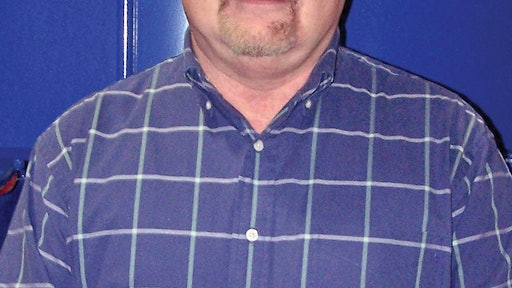 Anniston, AL – Blastcrete Equipment Company is pleased to announce the appointment of Maury Bagwell as General Manager. In his new position, Bagwell's primary responsibilities are product development and engineering, management of employees and quality control.
A veteran of the equipment industry, Bagwell has more than 20 years of experience in manufacturing, sales, and product design and engineering. Prior to joining Blastcrete, he was involved in both engineering and sales for Engine Power Source as an OEM Sales Manager.
Bagwell feels his strong background in mechanical engineering, and expertise in power transmission and hydraulic component design will help elevate the Blastcrete mission of providing high-quality, custom equipment solutions for a variety of industries.
"I'm eager to build on the reputation Blastcrete has established as a trusted partner, delivering safe, dependable and effective equipment," he said. "It's my goal now to raise the bar even further by streamlining our processes, from the initial design and CAD drawing phase up to final production. Ultimately, it's going to result in greater efficiency and allow us to provide the best products and service for our customers."
For 60 years, Blastcrete Equipment Company has been manufacturing safe, reliable and user-friendly solutions for a variety of industries worldwide. With a complete product line consisting of concrete mixers, pumps and related products, Blastcrete Equipment Company is poised to meet the needs of the commercial and residential construction, ICF and SCIP building systems, refractory and underground markets. For more information, visit www.blastcrete.com.