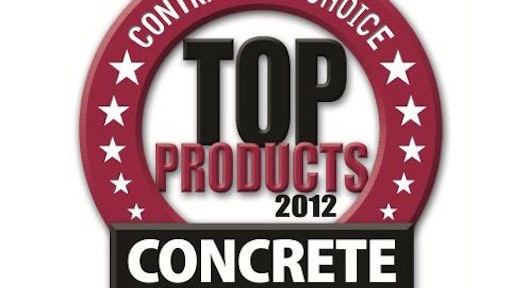 Concrete Contractor, the leading business information resource for concrete contractors, announced today its Contractors' Choice Top Products of 2012. Winners are recognized by readers based on interest and inquiries over the past year.
"Concrete Contractor reaches 29,000 decision-makers who help build America," says Editor Rebecca Wasieleski. "Having the right tool or product is the key to meeting production deadlines, providing high quality workmanship and ensuring budgets are met. The products named Top Products of 2012 help our readers deliver a successful project."
Concrete Contractor's Top Products will be featured in a special editorial section of the October/November 2012 issue and can be viewed now in an online gallery.
Concrete Contractor delivers product news, business management tips, and information on the latest industry trends and techniques to more than 29,000 concrete contractors. It is published by Cygnus Business Media, an internationally recognized business-to-business media company.
The winners are: