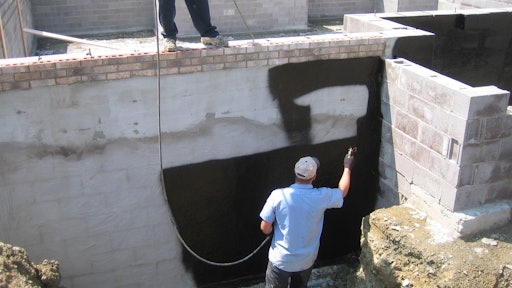 Garland Industries, Inc. recently acquired DryDog Barriers, LLC, a manufacturer of waterproofing products and related accessories for the residential and commercial marketplace, expanding its line of high-performance, below-grade waterproofing solutions for the building envelope. The DryDog line of products and services will be integrated into GMX, Inc., a wholly owned subsidiary of Garland Industries and a leading manufacturer of waterproofing solutions for the industrial, educational, commercial and residential markets.
"The partnership with DryDog positions our newly merged company to take advantage of the gradual improvement of the new residential construction market and better suits us to pursue commercial waterproofing opportunities," explains Tom Carney, GMX General Manager.
Operating under the GMX brand, DryDog products will enhance GMX's ability to continue providing the industry's most innovative moisture management solutions for the building envelope. Based in Charlotte, North Carolina, DryDog has a longstanding history of providing quality product solutions that meet the industry's toughest demands while offering premium waterproofing protection.
"The combined resources of the companies will enable GMX to better serve our existing account base and continue developing innovative product solutions for moisture and air flow management," reports Lindsay Castles, president of DryDog Barriers.
Companies in this article