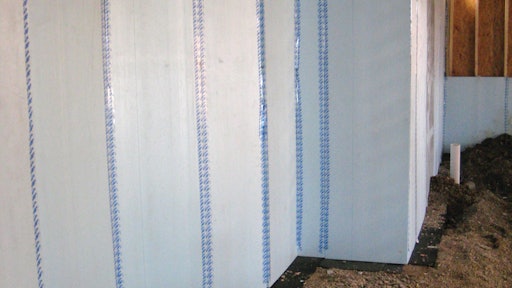 Wall Ninja addresses three problems:
1. Water infiltration on walls and floors
2. Heat loss out of top part of concrete walls
3. Call backs
Water: Wall Ninja incorporates exterior waterproofing and  interior Dow  board and Ninja channel, provides a water channel from top of foundation wall to top of footer allowing any water to pass below the floor and out, never get water on the floor again.
Heat loss: R-value of up to 10 gives insulation without the risk of molds that accompany fiberglass insulation
Call backs: Cracks, discolored and marred concrete walls often get call backs to builders. Wall Ninja hides everything behind the Dow board including water.
Request More Information
Fill out the form below to request more information about
Wall Ninja