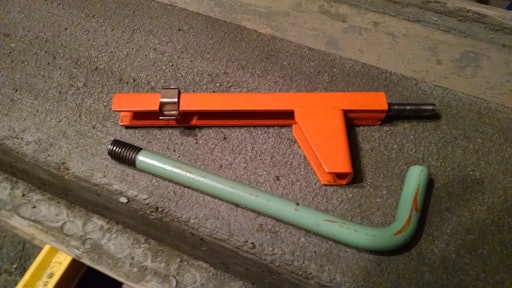 The hook bolt driver is a tool used to fasten epoxy coated hook bolts into couplers. Hook bolts are used in longitudinal joints in concrete pavement to tie two pavement joints together.
The driver can be attached to any cordless drill
Easily holds the hook bolt when snapped into the hook bolt driver
The hook bolt driver is 75% more efficient fastening hook bolts then hand tightening
The hook bolt driver is now available in stores at CMC MMI in Cincinnati, Ohio and George L. Wilson & Company in Pittsburgh, Penn.
Request More Information
Fill out the form below to request more information about
Tie Two Pavement Joints Together Fast with the Hook Bolt Driver