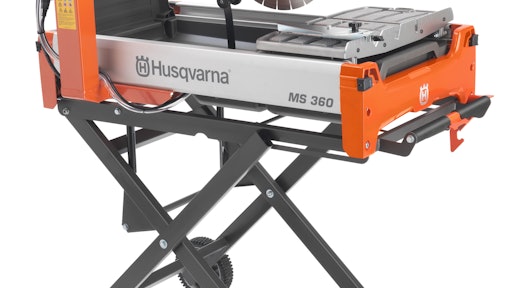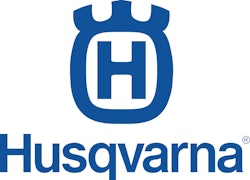 This is Husqvarna Construction Products' first masonry saw equipped with a patented water containment system, which keeps water, slurry, and debris controlled; delivering a cleaner work piece and work space. The double water splash guard decreases water spray behind the saw and makes cleaning easier.
5" cutting depth for a standard 14" blade.
Unique to this masonry saw is the ability to make 22.5 degree and 45 degree bevel cuts by simply rotating the saw head.
Saw head can also easily switch between plunge and miter cutting, making it fast and versatile on the jobsite.
Ideally suited for cutting pavers, bricks, stone and concrete block.
The optional adjustable stand has two wheels and when the saw is locked on the stand, one person can move the unit around the jobsite.
The stand also allows the user to position the saw at various heights or collapse it with one hand.
The saw comes with a Husqvarna Vari-Cut Turbo blade and when paired together, the duo will make quick work of hard concrete, stone and other masonry materials.
Request More Information
Fill out the form below to request more information about
Husqvarna MS 360 Masonry Saw