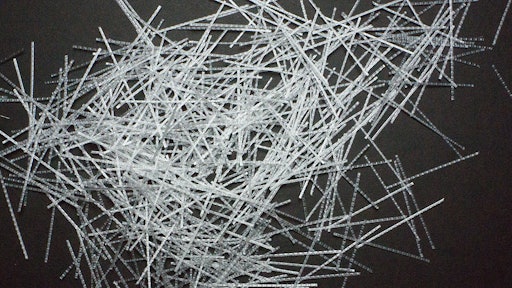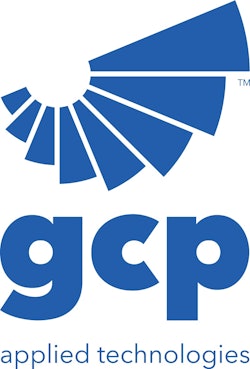 STRUX, GCP's high-performing synthetic structural macrofibers enable customers to build smarter and faster without compromising performance. STRUX fibers provide high-strength reinforcement for resisting and controlling temperature and shrinkage cracking in concrete, and substantially speed up construction time, by eliminating the need to install welded wire fabric (WWF) or light rebar at the worksite. Compared to WWF, applications using STRUX fibers can be completed faster and exhibit long-term durability at lower installed costs – with estimated savings of 20%-30%. Applications include concrete floors, elevated composite metal decks, soil-supported slabs, pavements, tunnel liners and thin-walled precast.
 GCP offers three STRUX fibers to meet specific project requirements:
STRUX 90/40 and STRUX 85/50 macrofibers are intended for projects requiring dosages in the range 3.0-7.0 lb/yd3, such as elevated composite metal decks, slab on grade, shotcrete and precast applications. STRUX BT50 fibers are intended for projects requiring higher dosages of 7.0-15.0 lb/yd3, such as heavy industrial floors and shotcrete. These fibers are manufactured from 100% virgin polypropylene/polyethylene and are a superior alternative to WWF or light rebar, as secondary reinforcement for crack protection and control.
GCP introduced its new brand for synthetic microfibers – SINTA. SINTA microfibers are appropriate for applications, where decreased plastic shrinkage cracking and improved durability are desired. Alkali-resistant, non-absorptive and completely non-corrosive, SINTA™ synthetic microfibers provide greater impact, abrasion and fire spalling resistance. GCP offers three categories of SINTA fibers to meet specific project requirement: SINTA F fibrillated microfibers, SINTA M monofilament microfibers and the innovative SINTA FDS fluid dispensing microfiber system.
Request More Information
Fill out the form below to request more information about
STRUX Innovative Synthetic Fibers