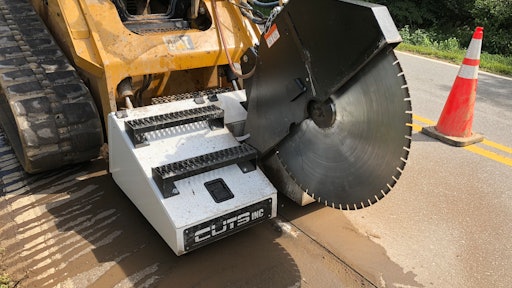 This one-of-a-kind skid steer saw can be mastered in minutes, requires minimal maintenance, and operates in all terrains. The saw is designed to cut flat surfaces. It can also cut some vertical surfaces, as well as concrete pipes, light poles and sewer and drainage pipes. Compatible with any diamond saw blade, it can cut depths from 10 in. to 20 in. Attachments for core drilling are available. Additionally, tests against some of the industry's leading diesel flat saws prove the skid steer saw cuts faster and travels further, all while reducing risk of injury to the operator.
Request More Information
Fill out the form below to request more information about
Skid Steer Saw by Cuts Inc.