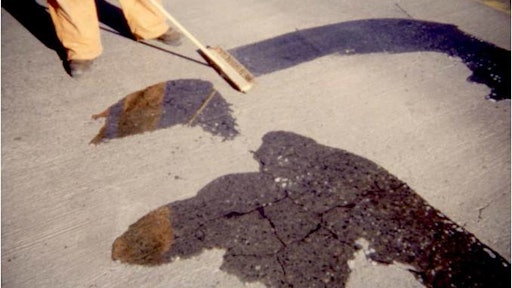 Thermal-Chem announces a new addition to their concrete repair and restoration line. Hairline Crack Sealer is a two-component, very low viscosity epoxy resin system designed to deeply penetrate and bond cracks in concrete structures.
Designed for filling hairline cracks (as small as 0.002 of an inch) in concrete structural concrete slabs, parking decks, bridge decks, runways and industrial and commercial floors.
Non-shrinking systems penetrates into the smallest fissures, structurally bonding the concrete into a monolithic unit.
Stops moisture and chemical penetration through the crack providing a waterproof seal protecting the concrete reinforcing steel from further corrosion.
This gravity feed material is easily applied on dry or moist surfaces by conventional tools such as squeegees or rollers.
Request More Information
Fill out the form below to request more information about
Thermal-Chem Hairline Crack Sealer