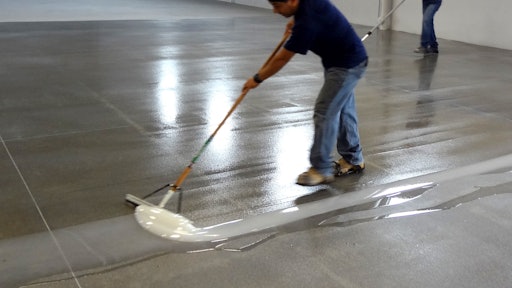 WearCOAT 1080, a new penetrating epoxy primer from Coatings for Industry, Inc. (CFI), drastically reduces the waiting time for priming "green concrete" surfaces. Using WearCOAT 1080, contractors can typically apply flooring just ten days after pouring new concrete. This reduces the waiting period between pouring, priming and finishing by as much as 18 days, saving valuable time while accelerating project timelines.

WearCOAT 1080 is a two-component, zero-V.O.C., 100 percent solids epoxy primer. It works
by penetrating into concrete surfaces, chemically activating a powerful bond to the substrate to
reduce the effects of vapor transmission.
It withstands ten or more pounds of moisture vapor pressure over 1,000 square feet per 24 hours, according to ASTM tests.
WearCOAT 1080 primer is formulated to accept epoxy, polyaspartic, or urethane mid- and
topcoats, as well as standard flooring adhesives.


Request More Information
Fill out the form below to request more information about
New CFI WearCOAT 1080 Reduces Wait Time for "Green Concrete" Priming