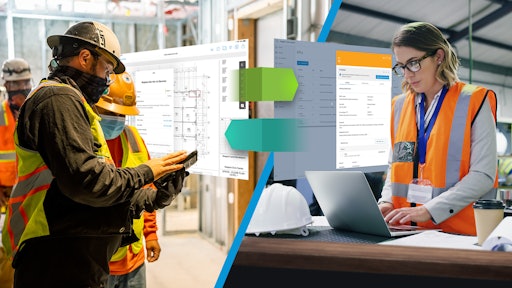 Autodesk Construction Solutions
Over the past year, the construction industry has demonstrated an immense level of resiliency as it found ways to continue to move forward in the midst of a global pandemic and resulting economic downturn. New onsite safety regulations have helped jumpstart postponed projects, but perhaps the biggest lever pulled has been the adoption of new technology to digitize our workflows and become more productive, precise, and prepared for the future.
The global concrete and cement market is expected to grow by $332 billion over the next three years.
While the adoption of new technology has been growing over the past few years, COVID-19 has pushed the fast-forward button. In fact, a recent report from McKinsey & Company showed that the pace of digital transformation in the world has been sped up by seven years—meaning the rate of adoption has sped up so much, we're seeing adoption levels we weren't expecting to see until the year 2027. More and more teams are digitizing their processes and the rate of adoption is showing no signs of slowing down.
Capitalize on Growing Markets & Combat Shrinking Profit Margins
The global concrete and cement market is expected to grow by $332 billion over the next three years, but as we all know—the concrete industry is not for the faint of heart. Paired with an extremely competitive bidding environment, concrete material costs have been on the rise over the past decade, with current expenses doubling since 2010. Between the rise in costs and such competitive bidding, profit margins tend to be lower in our space than in others—meaning concrete contractors are constantly under pressure to find ways to increase profit. Anything concrete contractors can do to improve efficiencies, scale with ease and better communicate will allow contractors to capitalize on the predicted market growth. Naturally, a time-tested approach to increasing profit is to increase productivity and precision, both of which can be accomplished by adopting the right technology.
Here are six new technologies, tools, and workflows to help give your concrete outfit an edge as we head into 2021.
1. Join the BIM revolution
Building information modeling (BIM) has grown to be an industry-standard in design over the past 20 years but is also paying dividends for concrete contractors across the globe. BIM technology gives field workers instant access to complete and detailed plans, which they can mark up in-real-time. This ultimately helps teams make decisions faster and reduce time spent waiting for these plans. It also helps increase transparency among the team and allows for better documentation for things like key pour locations, sequences, and foundation details.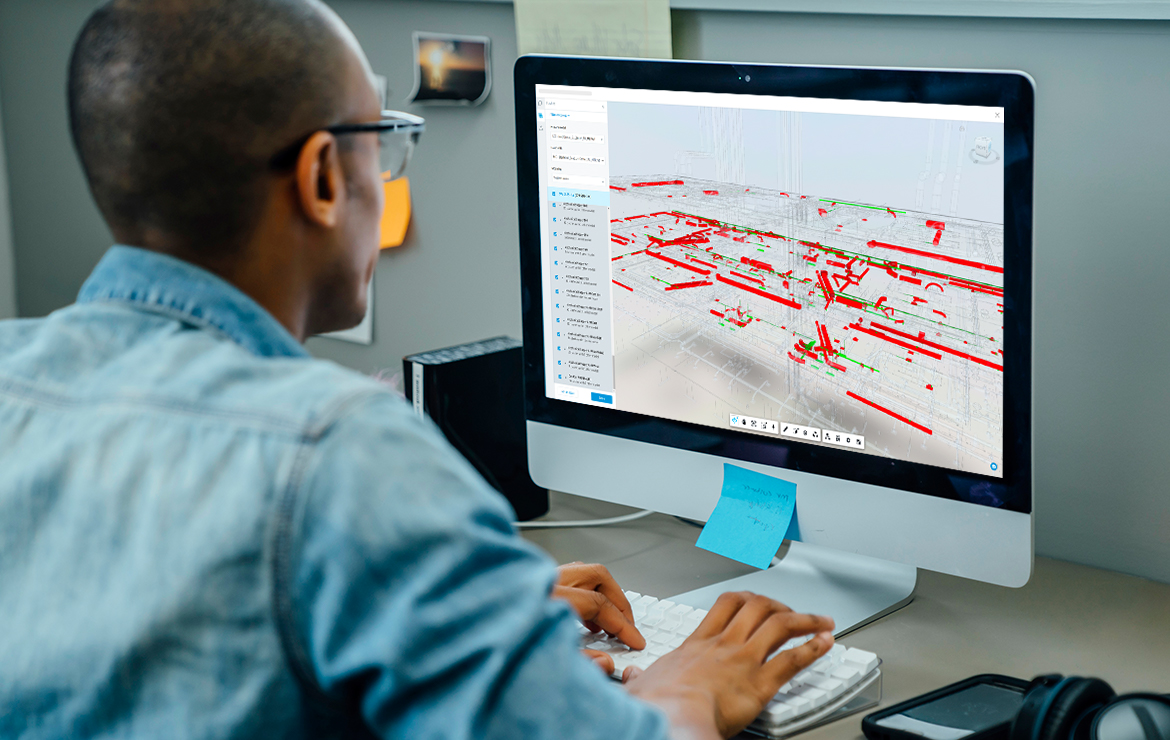 BIM is "a process that begins with the creation of an intelligent 3D model and enables document management, coordination and simulation during the entire lifecycle of a project" from planning through to operation and maintenance. It is used to design and document building and infrastructure designs, with every detail modeled in the program.Autodesk Construction Solutions

For instance, modeling software is helping increase productivity by allowing teams to more accurately prepare and utilize lift drawings. Rather than a foreman or super manually creating lift drawings, teams are adding BIM technicians to their teams to carry out these types of responsibilities and split up responsibilities among the field crew. In some cases, utilizing BIM concrete lift drawings has led to an increased forming productivity between jobs by as much as 15%. And BIM isn't used just for lift drawings—concrete contractors are also utilizing BIM to perform model-based takeoffs as well.  
2. Model-based takeoffs
With companies increasingly leveraging BIM in preconstruction, estimating teams can perform model-based takeoffs for their projects. Estimating teams can upload their models, specify all quantities for concrete surfaces and then drop in unit costs, speeding up the estimating process and helping ensure accuracy. This is particularly helpful in the delivery of precast concrete—a very efficient method but one that requires incredible precision.
Working from outdated or incorrect documents leads to costly mistakes…incorrect pours can be very costly to budgets and schedules.
3. Bring your document control to the cloud
One of the most persistent problems in the construction industry remains to be poor document management. Working from outdated or incorrect documents leads to costly mistakes for concrete contractors because, as we all know, concrete doesn't budge—so incorrect pours can be very costly to budgets and schedules. Using cloud-based solutions that give everyone on your team access to the most up-to-date documents is crucial to not only help avoid costly rework but also increase productivity overall. This type of technology allows teams to easily capture plan changes, communicate them to the team and provide a single source of truth for everyone involved.
4. Tracking materials through the internet of things
If you're reading this, you've probably experienced the frustration caused by poorly timed deliveries. Jobsites typically have limited laydown space, meaning there rarely is adequate space to safely store additional materials. Material timing and tracking play a crucial role in job success especially when pre-cast concrete is involved, as that requires extensive pre-planning and preparation for a proper install. Many firms are turning to sensors connect that connect fleets and supplier trucks to the internet of things (IoT). This allows teams to properly track these shipments and plan accordingly—helping projects stay on time and on budget.
You might be surprised how many teams are still operating on a very manual process of communication between the office and the field.
5. Digitize the bidding process
As mentioned earlier, bidding in the concrete contractor industry is notoriously competitive. Not to mention the fact that tracking bid information can be complicated—bids can be sent to the wrong people, dates can move without notice and duplicate bid invites can be accidentally sent for the same project.
Using technology to collect, centralize and streamline your bids has become vital to the health of construction businesses. Providing a single source of truth and data for your team allows you to accurately track bids, quickly find bid information and gain valuable insight through historical bidding data that can help teams learn from their bidding activity and, most importantly, make informed business decisions in the future.
6. Create a digital link between the office and the field
Quality field collaboration is crucial to the success of any concrete project. But you might be surprised how many teams are still operating on a very manual process of communication between the office and the field. Contractors need to digitize this workflow with technology to create a fluid line of communication and information among the team. By utilizing technology, contractors in the field can easily connect with their office teams, quickly access important information like drawings, models, documents, punch lists, photos, tasks, and more—all from one location.
As the industry continues to navigate uncertainty and new challenges, construction companies need to bolster themselves with proven solutions to help ensure projects are completed correctly, on time, and on budget. As we all know all too well, teams need to be as coordinated as possible because external factors like weather can determine whether we're able to pour or not. Technology is increasingly becoming the winning tool to help transform teams' workflows, coordination, productivity, and ultimately level of success on their projects. 
About the author
Myles Willis is a technical solutions expert with Autodesk Construction Solutions. Prior to Autodesk, Myles worked in the concrete industry as a project engineer, assistant superintendent, and assistant project manager in Boston, Mass., and Tampa, Fla.
---
References