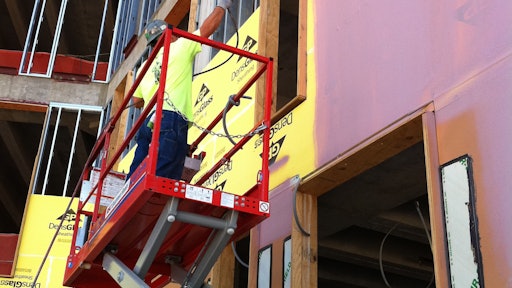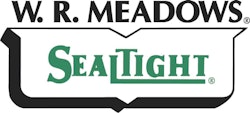 When versatility, simplicity, durability, and cost-efficiency are all top priorities for choosing the proper barrier for your building envelope project, look no further than AIR-SHIELD LSR from W. R. MEADOWS. This single-component liquid synthetic rubber air, vapor, and liquid moisture barrier is easy to apply and cures to form a tough, seamless, elastomeric membrane which exhibits excellent resistance to air and moisture transmission. AIR-SHIELD LSR is appropriate to use on most common surfaces, various wall systems, and suitable for both new construction and restoration.
AIR-SHIELD LSR is formulated to work hard so you don't have to. Its highly flexible membrane offers excellent adhesion to span great lengths, ensuring a continuous barrier.
AIR-SHIELD LSR is sprayable to increase efficiency and reduce application costs.
Non-toxic and with low VOC content, AIR-SHIELD LSR is environmentally compatible, produces no harmful odors, and is safe and simple to apply and clean up.
For more information, visit: https://www.wrmeadows.com/air-shield-lsr-air-vapor-liquid-moisture-barrier/
Request More Information
Fill out the form below to request more information about
Block Air, Vapor & Moisture with Air Shield LSR from W.R. Meadows