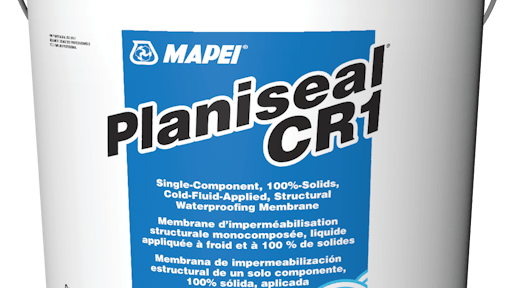 Planiseal CR1 can provide vertical and horizontal waterproofing on structural foundations, as well as interior applications such as bathrooms, kitchens, mechanical rooms and laboratories.
It can also be used for vertical and horizontal waterproofing on tunnels, plaza decks, balconies, split slabs, courtyards, planters, parking decks and bridges.
In addition, this product is suitable for green concrete.
Planiseal CR1 is easily applied with no mixing, does not require a primer, will not shrink and is VOC-compliant in virtually all municipalities.
It is very low in odor, making it well suited for use in and around occupied spaces.
Request More Information
Fill out the form below to request more information about
Planiseal CR1 Waterproofing Membrane