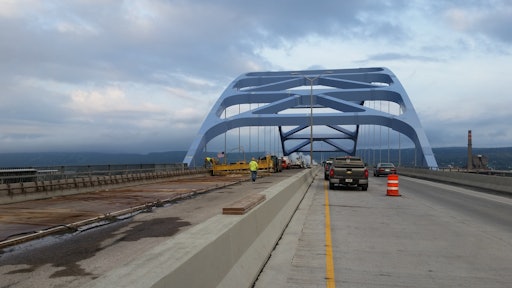 WisDOT
One June 14 Wisconsin Gov. Scott Walker announced adding $38.6 million to fund an additional 70 local bridge projects statewide. Now funded to $115 million, the 2018-2022 Local Bridge Improvement Program will address 183 deficient bridges.
"This is part of the largest increase in local road and bridge aid in 20 years," Walker says.
The local bridge program has also adopted a "replace-in-kind" policy, where emphasis is placed on a safe and effective bridge on the existing bridge footprint, the Wisconsin Department of Transportation noted.
"The program helps finance projects that replace the existing structure, with necessary adjustments made for current standards, safety, and other factors. Local funds may be used for enhancement beyond that scope based on local priorities," according to a WisDOT statement.
A full listing of the approved Wisconsin local bridge projects is available on the WisDOT website.