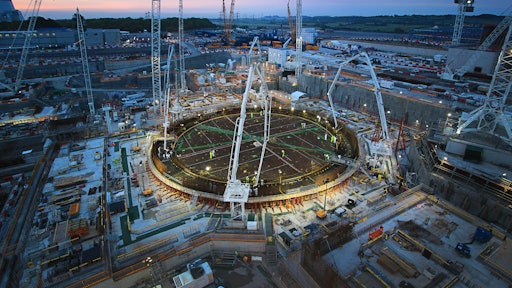 EDF Energy
Construction has begun on the multi-billion Hinkley Point C nuclear power station in Somerset, England, with the completion of the base of its first reactor, known as "J-zero."
More than 4,000 workers this week placed 9,000 square meters of concrete, marking the largest concrete pour ever recorded in the UK. The pour beat the previous record set by the Shard in London.
Reinforced with 5,000 tons of Welsh steel, the concrete base took 240 hours to complete.
The second Hinkley Point C reactor is scheduled for completion in June 2020.
Despite the milestone, the power station is not expected to start delivering power to the national grid until 2027, and has been hindered by delays and rising costs.