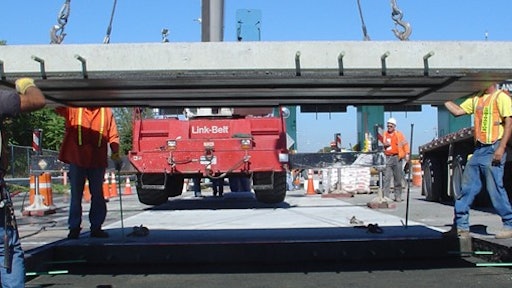 Indiana Department of Transportation
The Indiana Department of Transportation (INDOT) plans to use precast concrete panels in other state road projects after a successful first trial.
INDOT Commissioner Joe McGuinness tells the Palladium-Item that while he is "optimistic about the future of the application that was incorporated into the U.S. 27 and U.S. 40 rebuild in downtown Richmond over the past two-plus years," they are still waiting to see how time and weather may impact the new road.
INDOT chose to experiment with precast concrete panels in order to gain the benefits of concrete's long-lasting durability over asphalt without having to deal with its longer build time. The added benefit of easier utility maintenance was also attractive, allowing for a section to be removed and easily replaced after the utility work is complete.