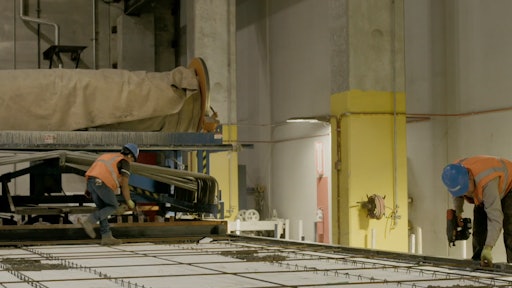 ATMI Precast
By the Numbers
400+ employees
93% loss ratio improvement
37-point EMR improvement
79% decrease in average claim costs
$300,000 in premium savings
"We make safety a top priority," is proudly transcribed on the walls at ATMI Precast for all its employees to see from the moment they walk through the door in the morning to the moment they hang their hard hat up for the day. This sentiment is integrated into the fabric of ATMI Precast's corporate culture and yet, in 2013, the company was presented with a few workers' compensation obstacles and decided it needed to do more.
Founded in 1990 and headquartered in Aurora, Ill., ATMI Precast is a leading independent precast concrete manufacturer, which engineers, fabricates and installs precast concrete building materials for industrial, institutional, office building, parking deck, residential and retail construction. More than 400 employees work in ATMI Precast's 90,000 sq. ft. plant, where 19 separate areas produce beams, columns, slabs and wall panels. All production tables are serviced by separate concrete mixing stations depending on the type of product being produced. Each production area serves a particular need of strand tension, width, length and finish. In addition, the site has 30,000 sq. ft.  of outdoor production space.
The nature of their work—heavy labor, heavy and sharp machinery, and various moving parts—can lead to potential risk exposures and injuries in the workplace.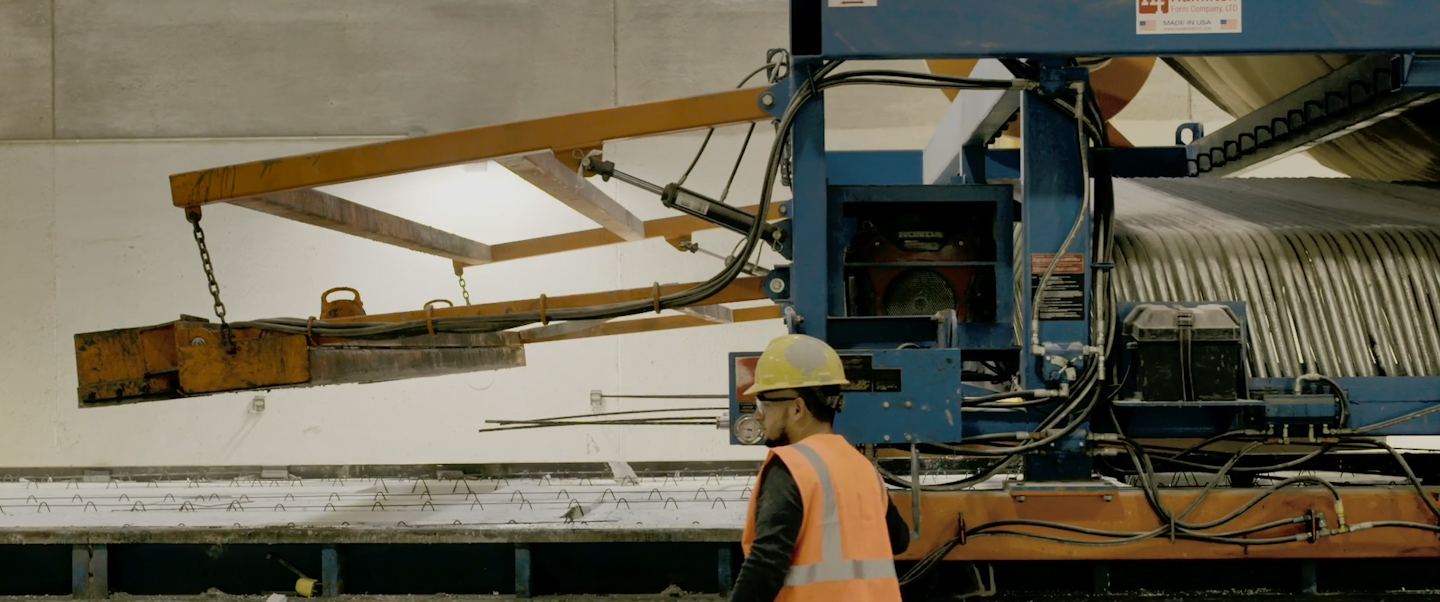 ATMI Precast
"We recognized we needed to implement new protocols and initiatives in order to manage our rising workers' compensation challenges," explains ATMI Vice President of Operations Mike Pelz.  ATMI Precast sought out Assurance for its business consulting expertise and tactical guidance on strategies that would both improve safety and better manage these challenges.  
ATMI Precast had total buy-in from the top down to create a culture of safety. "I was tasked with implementing the safety culture in the plant," says Dave Manny, plant manager. "It was an overwhelming task, but with the help of Assurance, we were able to change the way we operate and the way we view safety."
The first operational change ATMI Precast made was creating a "safety director" position to review and develop an annual employee safety training schedule. "As the safety manger, I rewrote the safety manual, which included 22 new safety programs specific to ATMI," says John Szostak, safety manager.  In addition, Szostak immediately implemented a safety training process with new hire orientation videos using ATMI Precast employees and positions to enhance the effectiveness of the training.  These new safety practices included:
Daily inspection forms and equipment checks for all foremen
Monthly facility safety inspections with a focus on OSHA compliance
New accident investigation guidelines and amended job descriptions
New surveillance system to prevent fraudulent claims and ensure employee safety
Significant improvements to their facility to increase efficiency
"Everyone from the Assurance team was impressed with the company's continued dedication to consistently seeking new ideas for improvement," says Erika Rico, Assurance account executive.
To increase employee involvement in the new safety program, a Safety, Excellence, Accountability, Leadership (S.E.A.L.) Team was created. Members of the S.E.A.L. Team present safety suggestions, explain safe behavior, report unsafe acts and conditions, inspect equipment and tools, ensure adherence to best practices and demonstrate strong leadership skills.
"Engaging with the employees each day is what keeps the safety culture active. I'm here for them and to make sure they go home to their families at the end of the day," Szostak says. "Employees are rewarded for their efforts. If certain employee safety parameters are achieved, a company-wide celebration lunch is provided. And, with the results achieved at ATMI Precast, there is plenty of reason to celebrate."
Another strategy Assurance recommended to minimize risk included introducing ATMI to a new insurance carrier that would better meet its needs, including ongoing claim reviews and ad hoc follow-ups. "They moved to a performance-based plan that allows them to consistently control their costs," explains Assurance Principal Doug Nelson.
By making this move in 2018, ATMI Precast was able to decrease its average claim costs by 79% and saved $300,000 in premium reductions. From 2017-2018, ATMI improved its Experience Modification Rating by 37 points, a rating that influences a company's workers' compensation costs.
In November of 2019, Assurance recognized the hard work and dedication shown by ATMI Precast with a Minimizing Risk, Maximizing Health (MRMH) Award.  The MRMH Award rewards businesses who have achieved quantifiable results in minimizing workplace risk and maximizing the health and safety of employees. Companies must meet certain criteria to qualify, including strong measurable reductions or improvements in a variety of fundamental areas. There have been less than 25 recipients of this recognition since its inception in 2015. 
ATMI Precast proved that strengthening their safety, claims and risk management programs can lead to minimizing risk in the workplace for years to come. Since 2013, ATMI Precast exceeded industry standards by improving its workers' compensation loss ratio by 93%. "Over the past 6 years, they've transformed their safety and workers' compensation programs and brought their initiatives to new heights. The future is exciting and bright for ATMI. We're honored to be a part of it," Nelson adds.
"This award represents our dedicated efforts to our employee's safety, as well as accomplishing lower claims costs, premiums and loss ratio's. That's an unexplainable feeling," Pelz says.